Healthy Aging
The 90 Plus Study: What We Learned About Developing Dementia
Living to 90 and beyond is a growing trend in the United States. This increased life expectancy creates both public health concerns.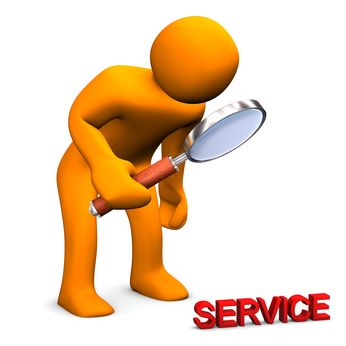 60 minutes recently did a segment recently on the 90 plus study and dementia.
The 90+ Study is one of the nation's largest studies of those living over 90 years of age. It investigated dementia and other health factors in the fastest-growing segment of the population. There are many things that you will find surprising about this study. For the first time in history, we are seeing individuals living to 90 years and beyond.
In fact, we have a growing list of those that reach 100 years of age. There are currently  2 million nonagenarians in the U.S.  That number is expected to increase to 10 to 12 million by the middle of this century. With this aging population comes many concerns, the first are public health concerns. How do we meet the needs of this population?  What are the needs of this population?
The findings the 90 plus study and the topic of dementia will be published in the July 2014 issue of "Neurology" a medical journal of the American Academy of Neurology.
There are two risk factors that for developing dementia : aging and genetics. While these risk factors cannot be controlled, there are many types of dementia that lifestyle changes and choices can delay or even prevent the development of different types of dementia.
The incidence in vascular and mixed dementias have declined. This is thought to be do to education pubic campaigns that promote healthy eating, exercise and quitting smoking.
The sad news is, there has not been a decline in the development of Alzheimer's disease. The 90 plus study has regrettably has shown that the incidence of developing dementia for both men and women increases from age 65 to 90 years of age and beyond. The frequency of a person developing a type of dementia increases with age from less than 2 percent for those in the  65-69-year-old category, to 5 percent for those on the 75-79-year-old category. The incidence jumps to more than 20 percent for the 85-89-year-old category. The incidence of developing dementia over 90 actually doubled every five years in women over the age of 90 years old.
This has created an interest in why women develop dementia at a faster rate? Is it because so many more women live longer than men? Or is there something that causes women to develop dementia at a higher rate than men.
It was also found that almost half of those people with dementia over age 90 did not have sufficient neuropathology ( or brain damage) in their brain to explain the cognitive loss they experienced.
Although individuals living to 90 and beyond that carried the APOE2 gene (the Alzheimer's gene)  are less likely to have the signs and symptoms of Alzheimer's dementia. These individuals are much more likely to have Alzheimer's neuropathology in their brains.
The findings of the 90 Plus Study shows that there be a need for more to be done to provide adequate and necessary resources to care for the increasing number of those living 90 years and beyond.