Working Caregiver Support- Suffering From Caregiver Depression and Illness
Jo Carol, a working caregiver from Brooklyn, shares her personal story of caring for her aging parents while balancing her own job and health. Learn about the importance of setting limits and boundaries, and tips for managing long-distance caregiving in this insightful post.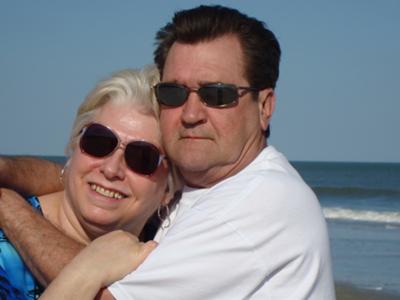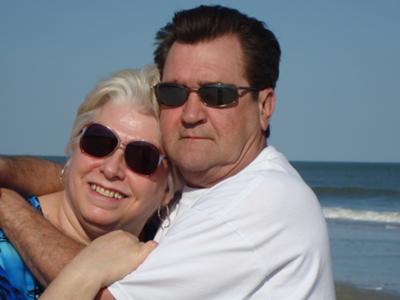 Working Caregiver Support- Suffering From Caregiver Depression and Illness
Jo Carol, from Brooklyn, writes about  working caregiver support.
I am an only child. I am married w/no children. My husband has 2 grown children from previous marriage and 1 granddaughter.
We really do not see them that often, due to their work schedules and the distance they live from us.
For the past 4 years, (probably longer) I have been taking care of all my parents financial business. That means also arranging for caregivers, doctors appointments etc.
I do not drive, so my husband chauffeurs my parents everywhere.
Unfortunately, I lost my father on Oct 12, 2010 after his long battle with COPD.
He was the practical one. My mother is the emotional one. She is very very needy.
So, now I have almost completed all the paperwork on her "new" financial situation. This is in order for her to get the services she needs.
I think that I am just now beginning to feel the stress of all that has happened.
I am not the crying type.
I still feel that I have not had any time to mourn my father, because of taking care of my mother.
Of course, I found her a bereavement group.
I am a working caregiver support is not possible , as I still work 3 days a week. My husband and I were supposed to retire to SC this past Dec. Obviously, we have been unable to do so.
Within the last month and a half, I have been sick 3 times.
First a bad cold and then 2 bouts with my stomach.
I have had a history of Irritable Bowel Syndrome, but haven't had any trouble with it for years.
I finally have taken the steps to be seen by my gastroenterologist. I Have known him for years.
I'm sure he's gonna tell me it's stress.
But I'm gonna have it check out anyway.
I'm also considering seeing a therapist. My husband and I are now planning to move this December.
We are hoping my mother will come, but I doubt that she will. I am torn and guilty.
We are 62 & 64 respectively. My husband has had 2 cancers in the last 10 years and a mild case of COPD.
He cannot spend another winter here in NY.
I realize that life is so short and we have saved all our lives to be able to live at the beach and
I do not want to sacrifice that for my mother. It may sound selfish, but that is the reality of it.
I belong to a club that tells me that if I don't take care of myself and make my own happiness, then I can't help anyone else.

In this day and age where practically anything can be done electronically, distance will allow me to still care for her in many ways.
People tell me that if I stay, not only will I end up resenting here, but I fear for my marriage too.
I owe my husband so much. He has been an angel to them and me for so many years now.
Hope I'm not ranting too much, but if anyone can identify, please contact me, I would be happy to hear any constructive suggestions. Thanks.
Jo Carol
Thank you for sharing
First, please let me say that you have a very healthy attitude toward your care giving duties. I applaud you.
I am a firm believer that caregivers need to set limits and boundaries, know what they can and cannot do and express those limits to their parents. You may want to consider a Family Caregiver Contract.
You are doing everything right. Almost. The guilt trip that is accompanying your decision has to go.
Guilt is a complicated emotion. It is a wasted emotion that negates all the good you have done and will continue to do.
So many caregivers do not realize that chronic stress kills. Caregiving can last to many, many years. When a care iver agrees to help take care of a parent, they never know what they are agreeing to do or for how long.
Some end up providing care for up to 20 years!
I am a firm believer that we should assist and work to keep our loved ones at home, for as long as possible.
I do qualify that statement, however, by saying, not at the expense of your own health, financial well being or own immediate family.
As far as being a long distance care giver, I help people do that everyday. It is possible. There are many home health care products that make it safe. I can help you with that.
I have some wonderful stress management tapes, on my other site Caregiver Relief.
You are making the right decision for you and your husband.
Now you need to put systems in place to assure success and follow up while you are gone, if she refuses to come with you.
Know that, if she does refuse, that you have done all you can do. She is considered a competent adult. Therefore, she has a right to make her own decisions.
Go live your life. Enjoy. It is your right.
Thank you for sharing,
Here is more information on Employers and the Working Caregiver
I have created a tool to use to help you have a discussion with your employer on your needs as a working caregiver.
Diane Carbo RN
💡
Have a story about your caregiving journey? Are you a working caregiver? Please share here?
Help others realize that they are not alone.
Submit Your Caregiver Story
💡
Do you need help caring for a loved one?
Our Resources section can help you find the information and tools that you need. We have courses, videos, checklists, guidebooks, cheat sheets, how-to guides and more.
You can get started by clicking on the link below. We know that taking care of a loved one is hard work, but with our help you can get the support that you need.
Click here to go to Resources Section now!