Caregiving Issues
Raising Children and Caring for A Family Member With Alzheimer's
Raising children while caring for a family member with Alzheimer's can be difficult, but also teaches compassion, responsibility, and the importance of caring for others. Join Beverley Powell as she shares her personal story.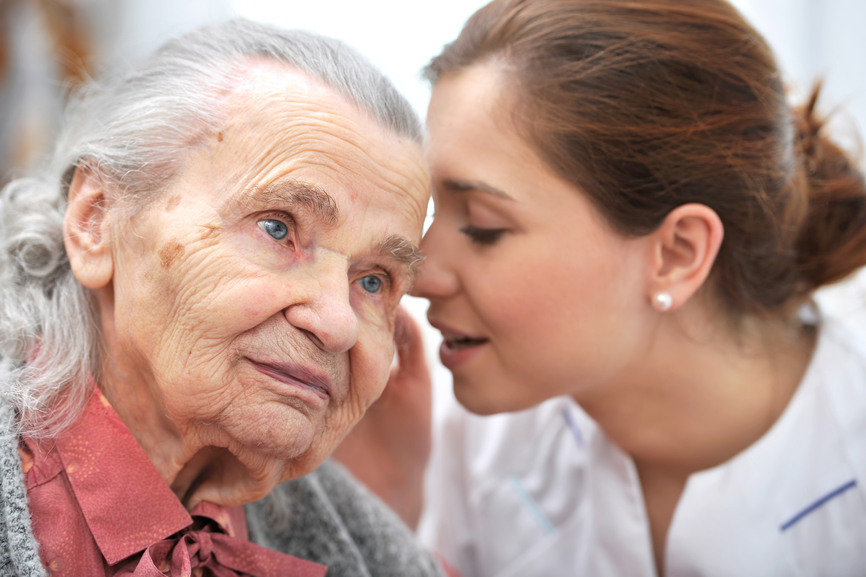 By Beverley Powell
Raising children while caring for a family member with Alzheimer's is never easy. When making the decision to care for my mother in law, I had to weigh out a lot of pros and cons. Would I be able to do it 24/7? I have epilepsy.  Would the stress cause my seizures to act up? Can I keep a clean enough house and live up to the standards that my mother in law, who was as military wife for twenty years, had? And the biggest question of all was what about my daughter?
My daughter was sixteen and suffered from bipolar disorder. It was hard enough being a teen ager, but, she had bipolar disorder with anxious tendencies. She had already been a cutter. She cut her wrists, legs, hips anywhere she could hide the scars. She had tried to commit suicide, ran away and even had the hypersexual episodes. Her medication and therapist were working well, but would the strain of losing her grand father and watching her beloved Neeni decline be too much? To say the least, my husband and I were very concerned. But, she insisted that she would be ok. So, here we go.
During the last almost two years, my daughter suffered bullying in her school so much that she dropped out of school in her junior year. But, within a two-week period, she enrolled herself in the adult education classes to get her GED and looked for a job. My daughter became a growing, responsible compassionate beautiful young woman right in front of us. She took on an entire new personality.
Through a few set backs here and there, my daughter fought hard. She stopped mutilating herself, dumped the bad people in her life and sits and talks with me daily. She hugs her Neeni and even helps walk her around the house. She is still the teenager that hates housework and has a messy room. She has a couple of tattoos on her arms and listens to the same heavy metal music she always has.
More on Raising Children and Caring for A Family Member With Alzheimer's...
But, she has a compassionate heart that I cannot even begin to describe. She loves and listens and really cares about human beings. She forgives people who have hurt her in the past and forgets the little things that people have done to her like borrow ten dollars and not pay it back. She has grown in maturity in such a way that I sincerely believe she would not have if my mother in law weren't in our lives.
Can you raise your children in a home where someone pours a cup out for no reason and doesn't even know your name? Is fair to let your children watch someone who is on the last part of their journey in this world? Is it hindering your relationship with your children while spending time with someone who desperately needs you many times as much as a newborn infant?
Yes. We are training our children to be adults with compassion, humanity and responsibility. Helping someone with Alzheimer's' shows them how to be patient with people of all ages. We are not training them to do the same thing if we ourselves become stricken with this horrid disease. We are showing them that no matter what, people need love and compassion and hope. It is one of life's greatest lessons. When our children go out into this world, we don't want the hatred and hurt and all the bad things that affect us to be spread. We want the joy and love and reward from knowing that our hearts are open to the hurts of others. And that is the greatest gift we can give them. It is the greatest gift we can give the world.
When you begin to question if you are a good parent for bringing someone who has to be bathed, changed and fed other than and infant into your home, remember, the things we teach our children lead this world into a world of hope and peace. We aren't going to completely get rid of all the bad things in this world. Racism, violence and hatred are rampant. But, through the grace and mercy of God, we can teach and plant the seeds that will lessen all the bad and bring joy back into our lives.
Just an opinion from a mom of three and caregiver of one.
💡
Have a story about your children or grandchildren learning about dementia? Please share here?
Help others realize that they are not alone.
Submit Your Caregiver Story
💡
Do you need help caring for a loved one?
Our Resources section can help you find the information and tools that you need. We have courses, videos, checklists, guidebooks, cheat sheets, how-to guides and more.
You can get started by clicking on the link below. We know that taking care of a loved one is hard work, but with our help you can get the support that you need.
Click here to go to Resources Section now!
Meet Beverley Powell
The Benefits of Pets and Alzheimer's Disease