Aging In Home
Beyond The Best Burger: Yelp Adds Hospital and Nursing Home Reviews
Consumers can now share their experiences with healthcare facilities on Yelp, in addition to the star rating system. This move is a good thing for everyone, according to University of San Francisco nursing Professor Elena Capella, as perceptions of care can impact health outcomes.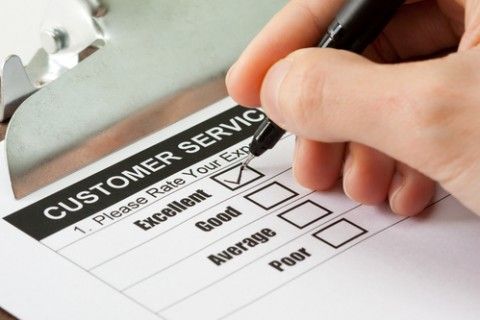 Have a bad experience with your loved one's nursing home, or during a hospital stay?
Now you can tell the whole world about it on Yelp,
Without using its star-rating review system.
Yelp added … hospitals, nursing homes and dialysis centers to its voluminous online consumer review pages.
Yelp isn't just about who has the best burger anymore. It's also about which nursing homes have had the most fines and which hospital ER's have the longest wait times.
Of course, good reviews are welcome too. But the truth is, according to University of San Francisco nursing Professor Elena Capella, most people only review a service if they are really happy or really dissatisfied.
That's true whether it's Yelp's star-review rating system or Medicare's official HCHAPS Survey.
Yelp always has allowed consumers to make star-rating reviews of healthcare facilities. Now Yelp also will offer the same consumer data that Medicare gets… when determining hospital and nursing home reimbursement rates.
The truth is that the Medicare HCAHPS surveys don't always equate to the outcomes a patient receives. No more than a Yelp star-review rating would.
For example, large, teaching hospitals with the nation's most esteemed doctors … don't fare well on HCAHPS. That's because patients don't like the fragmented care they receive.
Primary doctors, resident physicians and nurses all come to see the patient at different times… which leaves many with the feeling that the hospital isn't well coordinated.
Often, this piecemeal approach results in contradictions in care. Which can be alarming to patients and their loved ones.
Healthcare facilities that accept everyone, including the very poor, also don't fare well.
The ones that do come out smelling like a rose are generally small, community hospitals. Where patients feel like they get the attention they want. Eve, if they don't actually get the best clinical care available.
More on: Yelp Adds Hospital and Nursing Home Reviews…
There is some research that shows a patient's perceived level of care… actually can translate into better health outcomes.
And Capella said for that reason alone, Yelp's move to make all of this data available is a good one.
"This is a good thing for everybody. Even though there can be inappropriate slams (in customer reviews)," Capella said. "At the same time, these perceptions are important to know, even ones that are distorted."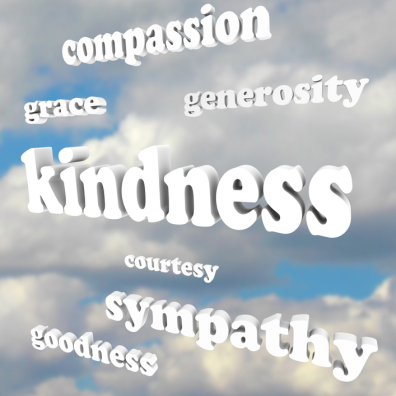 Nurses need to watch what they say
"We once had a family member who said nurses were rude to a patient. They called him disparaging names," Capella said. "This was a man from another country, a distinguished academic in his native land. It turned out, the nurses were calling him a cabbage.
But when they said "cabbage," they really were saying CABG – coronary artery bypass graft. When the family members heard the nurses talk about 'the cabbage in room 512,' they were just horrified."
Other times, nurses may fight amongst themselves. Or criticize one another in front of a patient. Capella said, which comes off as extremely unprofessional to patients and their families.
Nurses have stressful jobs, and Americans realize that. It's why for years nurses have held the title of one of the most trusted and respected professions in the nation.
But nurses still need to be on their toes. And watchful of dissatisfied patients or family members. And immediately address a situation when they see angst, Capella said.
"I would hope that any nurse who picks up on any misconceptions or uneasy feelings would immediately address it. Stopping to talk with the patient or family member.
If not, it's very likely to go onto Yelp. People don't like being quiet when it comes to perceived poor health care, because they see it as an early warning. They think, 'Wow, I was able to intervene and get my parent what they needed, but I'm worried about other people.'"
Don't ever be afraid to speak your mind
A 2012 article in The Hospitalist, an official publication of the Society of Hospital Medicine, healthcare providers are given tips on… how to keep patients happy. Dissatisfied patients and caregivers means… less money in the hospital or nursing home's pocket.
Among them are Kaiser's "Four Habits Model," which include:
Invest in the beginning by creating rapport quickly, and let the patient know what to expect.
Get the patient's perspective.. by asking for their ideas concerning the meaning of symptoms and the request for care.
Demonstrate. By being open to the patient's emotions. And conveying empathy… verbally and nonverbally
Invest in the end… by delivering diagnostic information, explaining the rationale for tests and treatments. Involving the patient in decision-making, and reviewing the next steps.
The article also suggests that in nursing homes or hospital settings, nurses and CNAs need to be mindful… to make rounds to avoid the sounds of call bells going off.
They need to make sure equipment is routinely checked and IVs maintained for the same reason. Asking residents routinely if they need to use the restroom also wards off bell ringing.
Above all, Capella said family members have every right to complain … when they believe their loved one is not receiving the care that they should be.
"People need to be assertive. Nurses need to know what's going on. If someone feels 'mother is treated differently when I'm here' then they need to say something. If a caregiver sees someone not wash their hands, speak up. It will change over time. There is a lot of discussion about more humane treatment of patients who need care at the end of their lives."
How do You Feel About The Reimbursement Tied To Patient Satisfaction?
Do You Think That This Will Improve Care?