Meet Veronica Badowski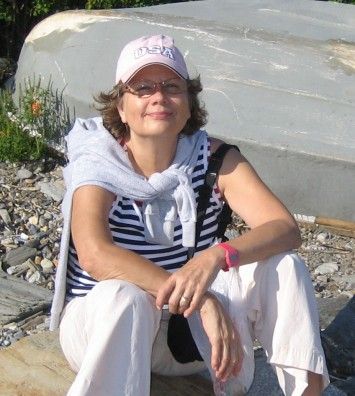 Faith and caregiving is an issue many of my readers deal with. I thought it was important that this issue be addressed on this site. so it is with great pleasure that take the opportunity to introduce Veronica Badowski aka, Ronnie,to my readers. She has written a book for caregivers that touches on faith and the challenges many face on this long and difficult journey. Treading Water with God, Lessons in Love While Care Giving.
Ronnie has agreed to write a series of Faith and Caregiving articles for us. For those that need of spiritual support, I hope that this will provide the guidance and comfort that you are looking for at this difficult time.
I was a caregiver for nine years to my elderly parents. My mother had severe dementia, and my stepfather George had kidney and heart failure. It was a long hard journey for all of us, but my God provided me with all I needed to see the commitment through. He gave me a loving husband and a loyal assistant who both made it possible for me to continue as a home caregiver.
Here is a sample of Veronica's poetry:
January Thaw
I wipe a refrigerator spill, wash out the bathroom, plan supper.
The kitchen floor begs for attention, but my meniscus insists
it will wait another day.
Jack Frost took personal time, allowing for rest on the deck.
My cells absorb sunshine, soul food for a restless spirit.
Tranquility soothes tight tendons
until. . . I remember
Mom needs a trip to the ER if the fourth laxative doesn't work.
Perhaps snow on the ground and deer unable to find a blade of grass,
would have thrown me into serious contemplation, but
today anxiety melts into puddles, running toward an afternoon of perfection.
From the book, Treading Water With God, Lessons in Love While Care Giving
To read more about Veronica and her book, click here
My book for caregivers: Treading Water with God, Lessons in Love While Care Giving
All e books & printer-ready All other e books: http://www.smashwords.com/books/view/376781