Meet Claire LeSage- Our Relocation Concierge Services Specialist
Meet Claire Le Sage
I live in the small town Massachusetts, where I have lived, and worked my entire life.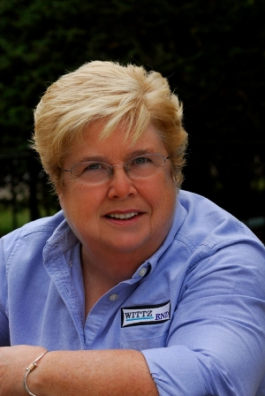 I retired at the end of 2008, after 17 years in the moving industry. I liked helping people setup and successfully relocate. I started my company, WITTZ END. My goal is to help senior families relocate. I help them navigate through challenging times of downsizing and moving.
I use my knowledge and expertise to guide families through a family life changing crisis. The value of my service is priceless. I understand the pain and frustration a family feels when dealing with a crisis. Many moves are due to illness and death. It seems like life is suspended in mid-air, for many. Decisions still need to be made in order to move forward.
I know because I have been in this situations on several occasions and I had to muddle through. My life experiences was the foundation on which WITTZ END was created. No sense recreating the wheel because it has already been created.
There are many reasons that ITZ END exists:
If you need to de-clutter and organize a home
clear out the family home to sell,because of death or illness,
quickly need to move your loved one to safer home
OR any number of other scenarios that are just as devastating that is why WITTZ END
WITTZ END moves clients from FRAZZLED to DAZZLED!