Aging In Home
Avoid Pitfalls with In Home Health Care Guide
As aging seniors aim to remain in their homes, family caregivers often struggle to provide the necessary support. Our guide to in-home health care helps navigate options, understand Medicare coverage, and make informed decisions for a positive care experience. Get your copy today.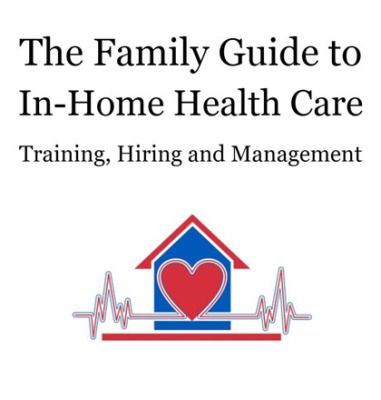 Considering Home Health Care?
No worries, I have created a home health care guide to help support you.
It is the goal of aging seniors to remain in their homes as they age. They do not want to be placed in a nursing or assisted living.
Family caregivers often make a promise to help keep their aging family member home. When they make that promise, they do not understand that over time, they cannot do it all.
In Home health care is an answer for many family caregivers. It helps them maintain some kind of balance in their lives.
Seniors want to remain in their home. They do not want a stranger in the home to help them… be successful to remain as independent as possible. This makes having in home care difficult to initiate.
The primary caregiver must also take time to learn … the many different kinds of home care available to them.
When exploring options, many are surprised that Medicare does not pay for home care as they know it.
Medicare pays for "skilled" care needs.
That means, they provide intermittent short visits by a nurse or physical therapist. They address specific issues for a few weeks, and then they close the case.
Deciding on home health care has many aspects that must  be taken into consideration:
Other support from family and friends
Family dynamics
Expectations of the senior
And even cultural expectations.
Once the need for home care is decided, it is time to sit down and what services will best meet the needs of both parties.  Typically, primary caregivers tend to make decisions based on feelings of guilt. Most, do not realize that they have rights to live their own life.
The Family Guide to in Home Health Care was created to help empower the caregiver to make logical decisions … on getting help in the home. Because of the intimate nature of the care provided… there are many things that can happen unexpectedly. Let us help you be prepared for a good home care experience.
Get Your Copy Today of The Family Guide to in Home Health Care
💡
Have a story about your caregiving journey? Please share here?
Help others realize that they are not alone.
Submit Your Caregiver Story
💡
Do you need help caring for a loved one?
Our Resources section can help you find the information and tools that you need. We have courses, videos, checklists, guidebooks, cheat sheets, how-to guides and more.
You can get started by clicking on the link below. We know that taking care of a loved one is hard work, but with our help you can get the support that you need.
Click here to go to Resources Section now!
---
You might also like this article: