Home Health Care Agency Directory
Gentle Care Home Services
Gentle Care Home Services is a privately owned company providing patients in New Jersey with quality home health care, durable medical equipment, and Behavioral Health intensive in-community program.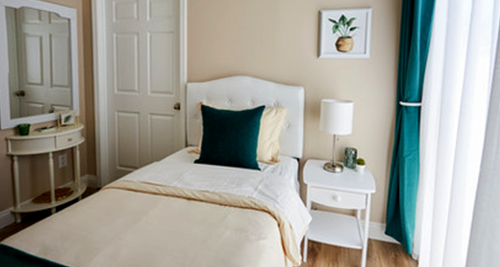 Gentle Care Home Services
Gentle Care Home Services, Inc. is a privately owned and operated company. Since 2001, Gentle Care has provided patients throughout New Jersey with quality home health care. In addition, we provide durable medical equipment and supplies and Behavioral Health intensive in-community program to serve children and families in their homes.
Our agency came into existence when we realized that home care was missing something special. We know, understand, and care about your loved ones as much as we do about our own. Our Home Health Aides and therapists will treat you and your family members with the utmost respect and provide exceptional care.

IMPORTANT NOTE: These listings are provided as a service to our readers. Aging Home Health Care does not have more information on these agency. Nor is this listing an endorsement of any company. To find out more about this agency Please contact them directly. Their contact info is listed above.

Gentle Care employs experienced healthcare professionals dedicated to home care. Through continuing educational requirements, employees stay informed about the latest developments in quality healthcare in order to ensure that our patients receive the best possible care. We are licensed by the State of New Jersey Division of Consumer Affairs and fully accredited by the Community Health Accreditation Program (CHAP). Our CHAP accreditation - which includes Private Duty - assures that the quality of care provided by Gentle Care is nationally recognized for its excellence.
Home Care
Licensed nurses and home health aides provide all patient care. Staff members assess and monitor the patient's health-care needs, educate patients and caregivers, and collaborate with attending physicians to promote continuity of care.
Gentle Care's home health aides are certified medical professionals supervised by a registered nurse. Aides ensure patient care is provided in the safest and healthiest environment possible. It is important that patients, family members, caregivers, and physicians understand what home health aides may and may not do.
Home Health Aide Scope of Practices Includes:
* personal care assistance, including bathing and dressing, grooming,
elimination assistance, ambulation, and transfers
* help with activities and exercises as directed by the physician and/or physical therapist
* assistance with the use of Durable Medical Equipment (walkers, wheel chairs,
braces, crutches)
* meal preparation and assistance with feeding
* medication reminder, as directed by the nurse
* light housekeeping, cleaning
* grocery shopping and errands
* laundry and change of bed linens
* accompanying patients to clinics for treatment, diagnosis testing and/or therapeutic purposes
* companionship and social activities
* communicating status to family as per patient's request
* hourly and live-in care
How live-in care works:
The live-in caregiver stays in the home 24 hours a day, and is available to assist any time during the day and night. All our live-in caregivers maintain a separate residence. They are permitted to reside on the client's premises only during their assigned days and nights, and they must leave the client's premises on their days off. They are strictly prohibited from using the client's property, such as phone, car, computer or TV, for their own, personal use. Our live-in caregivers must respect our company's policy   no visitors allowed while providing care.
How hourly care works:
If you need services on an hourly basis, for example a few hours a day for light housekeeping or personal care assistance, we would need at least one day's notice to be able to set up the services. We are happy to assist you to provide care whenever and wherever needed.
Durable Medical Equipment
What Do We Offer?
Durable Medical Equipment and Supplies is a wonderful service that we offer to our clients, as well as anyone interested. We offer rental equipment, such as wheelchairs, hospital beds, hoyer lifts, alternating air pressure mattresses, etc. In addition, we provide assistance devices such as walkers, canes, shower chairs, bedside tables, etc. Furthermore, many clients benefit from our disposable supplies, such as adult diapers, underpads (chux), wound care supplies, blood glucose test strips, lancets, etc. To see what supplies are available, click here.
History
We have been providing our clients with this service for a number of years and they are very pleased and grateful for it. The items are delivered within a day of doctor's approval straight to the patient's home. We have quick, outstanding service in this department the items they need. We offer competitive and outstanding prices that you can afford.
This page sponsored by HEALTH CARE NOTEBOOK