Elder Care Facilities: Bermuda Triangle For Your Loved One's Teeth
Losing dentures in nursing homes and assisted living facilities is a common occurrence. Our elderly loved ones deserve better care. This blog post highlights the frustration and challenges of trying to track down missing teeth in a memory care facility, and what to do if it happens to you.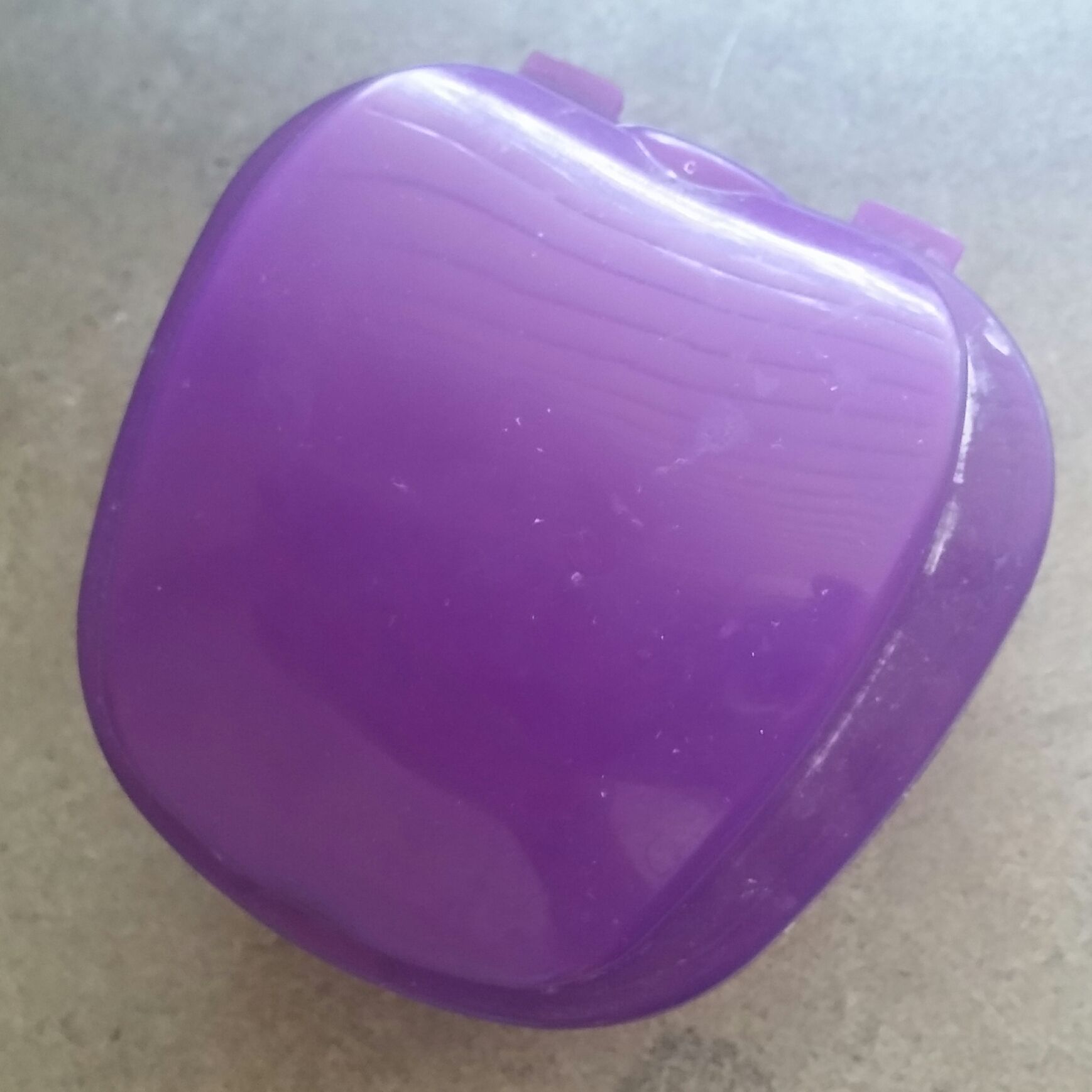 We've all heard of the elusive sock-eating dryer, one of life's great mysteries. But there's another Bermuda Triangle that those caring for loved ones with dementia know all too well – nursing homes and assisted living facilities. Every day, items seem to vanish into thin air in these places, and while it's easy to point fingers at staff for theft, the truth is often more complex.
With residents suffering from confusion and memory issues, anything is possible. It's our responsibility to make it easier to track down missing items, and we'll get to that in a moment. However, there's no excuse for the repeated loss of dentures, a problem my family has experienced firsthand with my dad.
The Relentless Disappearance of Dentures
My father's brand-new set of upper dentures went missing just six months after he moved into a memory care facility in July 2013. They had disappeared half a dozen times before that, but I always managed to find them. Sometimes, I spent over an hour conducting my own personal search.
Over a year ago, I brought my dad's old set of dentures to the facility, and he began using those. However, this was not a good solution. My father had been provided with new dentures for a reason – the old ones no longer fit correctly.
Cutting to the chase, when I was finally reunited with my dad after 108 days apart, he still had no teeth. My brother and I were unable to communicate civilly at the time, and I received a text from him saying he was "fighting" with the facility about my dad's:
Missing teeth
Lost hearing aids
Unrefunded two-week rent ($2,050) for the second half of August
According to the facility's director, there was still hope that the teeth might be found. However, hope alone will not resolve this issue.
Seeking Immediate Dental Care
My dad's original set of dentures, which were lost the first time, were documented on the inventory list upon admission. My brother can call the dentist today and have replacement dentures made without going through the ordeal of taking new impressions, which would be nearly impossible given my dad's condition. A new set based on the two- or three-year-old impressions used for the previous ones should fit reasonably well, considering that his weight loss has not been significant in the past two years.
There's no reason to put my dad's old set, which is possibly seven years old or even older, back into his mouth. The facility has insurance for this very purpose and should cut a check for my dad's replacement dentures immediately. They might not readily offer this information, but I've been told by multiple elder care experts that this is indeed a fact.
The Dental Care Dilemma for Elderly Residents
My dad has dental insurance through John Deere and sufficient funds for a replacement set. These should be ordered without delay. I recently met the social worker at my dad's new facility, and one of the first questions she asked was, "Where are his teeth?" It was reassuring to know that she is on top of such matters, and I hope she monitors his care vigilantly.
Unfortunately, my dad's dental problems don't end with missing dentures. On April 15 of this year, he was found in a pool of blood on the lower level of the memory care facility, landing him in the emergency room with a chipped tooth. Since that day, he has continuously winced and complained about his mouth.
To think that he has endured this suffering since April 15 is incomprehensible and completely unacceptable. In the five days since we were reunited, the few words he has spoken are, "I need the dentist," "my mouth hurts," and "I need a wrench for my mouth."
The Wider Issue: Dental Coverage for Seniors in Care Facilities
The unfortunate reality for most elderly individuals in long-term care facilities is that they lack dental insurance or sufficient funds for dental care. In fact, many are financially destitute. My father may find himself in that situation eventually, as you can read in my previous article. So, what can these individuals do?
This is a significant problem. Millions of Americans on Medicare do not have dental coverage. While there are some programs available, you can visit the U.S. Department of Health and Human Services Administration on Aging (AOA) website's dental page for resources on how to obtain dental care for your loved one.
The Importance of Dental Care
Dental care is not a luxury; it's a necessity. Neglecting oral health can lead to serious health issues, including diabetes, heart disease, stroke, and respiratory problems.
My dad is embarrassed about not having teeth, especially as he tries to make friends in the new nursing home. He often sits alone in the dining room, and when other residents pass by, he raises his hand and greets them with a feeble "Hi." Imagine what this must be like for him – it's akin to the first day of high school freshman year in the lunchroom. Not having his teeth adds insult to injury for the little Casanova.
Taking Action and Advocating for Change
A member of one of my online caregiver support groups offered some excellent advice for avoiding the nightmare of lost dentures:
"I recommend making sure dentures and hearing aids have names on them. The best place for hearing aids at night is locked in the nursing cart in a labeled container. Dentures should have a labeled container as well. If your facility does not have a protocol for managing these items – ask them to create one. Make sure when you bring items in that they are added to your loved one's personal belongings list. Make sure their name is on everything, even if you are doing the laundry. If you are doing the laundry, make sure there is a neat visible sign saying so, either laminated or in plastic. Keep the belongings list updated. Take photos of clothing – it especially helps when trying to locate items."
If dentures repeatedly go missing, and you lack the resources to replace them while the facility resists, don't hesitate to take action:
Find out who the local ombudsman reports to and file a written complaint.
File a written grievance with the state.
Provide the facility with copies of your written complaints, as neglecting patients can lead to the loss of their license.
Another caregiver in my support group suggested, "Keep repeating your complaints with written copies to everyone. Find out if other families at the same facility also have complaints and form a group. Bring all the complaints to the administrator. If you continue to get no response, take your evidence to the local news media."
This journey has been a harrowing nightmare, filled with neglect in elder care facilities. However, it's essential to recognize that quality care does exist, and I will continue to share those stories when I encounter them.
We are not troublemakers for advocating for our loved ones, as I vowed to do after meeting journalist Joan Lunden in April, just three days before my dad's ER visit. Don't let anyone tell you otherwise.