Dying to Know Straight Talk about Death and Dying? Visit a Death Cafe
Join a nurse with years of experience working with the aging population as she delves into the growing trend of Death Cafes. Learn about the concept and how it provides a comfortable setting to discuss end of life issues without judgement.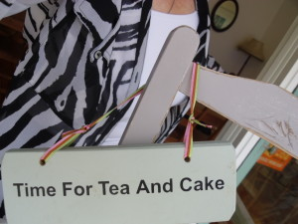 Dying to Know Straight Talk about Death and Dying? If you are like most people, you are not. There is a growing trend where strangers are meeting in places to discuss end of life issues.
Enter the world of the Death Café.
As a nurse that has worked with the aging population for most of my life, I have come to be very open about death and dying. I am very comfortable discussing end of life issues.
In fact, I was fired from a world-class cancer center for discussing hospice and end of life with a young patient. She went on hospice the next day and was able to die at home, instead of at the cancer center. But, the facility could not allow anyone to discuss or even broach the subject of end of life.
It would affect the research numbers. Thus the money these organizations depend on to help Big Pharma find a cure.
Rarely will you hear the words from your medical professional, " we do not have to treat this condition. We can make you comfortable. What are your concerns about end of life issues?"
For decades, many have tried to shield our children from death and dying. When I was growing up, I remember a boy in my class and neighborhood died from leukemia. He was "laid out" in his living room instead of a funeral home. I remember the feelings of confusion and loss. That same year, I lost my maternal grandmother. I was 7 years old.
I come from a very large family, and we all gathered with our cousins and friends at the funeral for 3 days. There were children running around and everyone was there to pay their respects.
Today, many do not know what to do at a funeral home or even support someone that has lost someone.
I know, from personal experience. After the death of my mother, when I was in nursing school and the death of my oldest son people avoid you. My oldest son was a disabled veteran that completed suicide.  People tend to avoid those with a recent loss, because it makes them feel uncomfortable.
It is no wonder then, that an entire generation of baby boomers avoids discussions about end of life. They have had so many previous generations resist talking about death.
Baby boomers are a generation that has worked to acquire things.
Giving up things is not something many are familiar with or know how to deal with loss. It therefore is a difficult concept for many boomers to leave life and everything behind.
More on Dying to Know Straight Talk about Death and Dying?
Dying to Know Straight Talk about Death and Dying
So, when I learned about the Death Cafes, it intrigued me.
The concept of the Death Cafe comes from the result of  studies by Swiss sociologist Bernard Crettaz. This was a concept Crettaz developed while working on a series of projects about death. This series is called Impermanence. The initial Death Cafe was opened in November 2010 when  the founder, Jon Underwood, in the UK, read about Crettaz's work.
The gatherings, known as Death Cafes, provide a comfortable setting where death and end of life issues can be discussed , without being judged or shut down for bring up a taboo subject. Death and dying are taboo subjects that strike fear in and panic. Denial is a very strong coping mechanism many use, so they do not have to discuss end of life issues.
Death is as much a part of life, as birth. Organizer's of Death Cafes say there is no agenda to a meeting. There are no organized speakers, just people getting together over coffee, to discuss death and become more comfortable with it.
Many feel that it will enrich their lives and focus more on living life with more meaning.
Death Cafes are being developed all over the world. They are held in people's homes, at a local meeting place and recently, one was held in a Georgia cemetery.
The topics can range from "why" does this have to happen this way?" to discussing the differences in how cultures deal with death, funerals and traditions. Many say that that may never be comfortable or at ease discussing end of life issues.
More on Dying to Know Straight Talk about Death and Dying?
It is important to understand that Death Cafes are not meant to offer counseling. Everyone is meant to draw their own conclusions about death and dying.
Death Cafes are attracting people from all races, religions and ages. The average age attending a Death Cafe session is usually over 50 years of age. Although all age groups are represented.
While the sessions attract a wide range of religions, races and ages, organizers note... there are more people 50 and above than in their 20s.
I love the fact that Death cafes are open to all topics. So many people want to share their experiences and now have a forum to do it.
Many that are uncomfortable with talking about death. Some find it uncomfortable to listen about supernatural aspects of death or... thoughts on life after death. There are even moments when there is laughter about an experience. It is important that the discussions be open to all views and issues. Without judgment regardless of religious teachings.
I am excited about the growth of Death Cafes.
It is a forum that does not give firm answers. It does give everyone an opportunity to learn and overcome fear of this taboo subject. Because, no one gets out of this world alive.
💡
What are your thoughts on Death cafes as a way to take the mystery our of death and dying? Do you have fears of death? Please share here?
Help others realize that they are not alone.
Submit Your Caregiver Story
💡
Do you need help caring for a loved one?
Our Resources section can help you find the information and tools that you need. We have courses, videos, checklists, guidebooks, cheat sheets, how-to guides and more.
You can get started by clicking on the link below. We know that taking care of a loved one is hard work, but with our help you can get the support that you need.
Click here to go to Resources Section now!
---
You might also like this article: