Caregiving Issues
Dealing with Dementia and Alzheimer's
Feeling overwhelmed from caring for a loved one with dementia? Alzheimer's support groups can provide access to professional counselors, doctors, and others experiencing the same difficulties.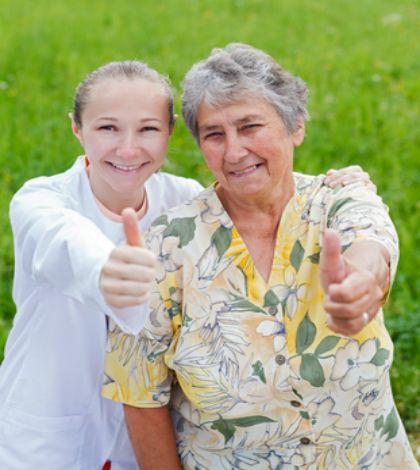 Dealing with dementia and Alzheimer's requires  support services –
Feeling overwhelmed from caring for someone with dementia? Alzheimer's support groups can help you.. cope with the stress and sadness of ensuring your loved one receives the best care possible.
Dementia support services will provide access to:
Counselors
Doctors
And others also experiencing the difficulties of being an Alzheimer's caregiver.
Many support organizations also offer comprehensive libraries. These offer dementia resources that describe and explain all types of  dementia.
Signs of Caregiver "Burnout"
Caregiver burnout is a term used to refer to caregivers who have been doing the job for a long time. They have no support or assistance with their caregiving duties.
It is defined as:
• Feeling constantly exhausted even if you manage to get enough sleep.
• Feeling unappreciated, irritable and depressed.
• Feeling empty and emotionless, even when something should make you feel happy.
• Excessive use of alcohol or anxiety medications. These are used during the day while you are engaged in your caregiving duties.
• Problems with concentrating and/or inability to make decisions.
• Treating your loved one with less compassion. Neglecting him or her or even becoming rough with the dementia patient.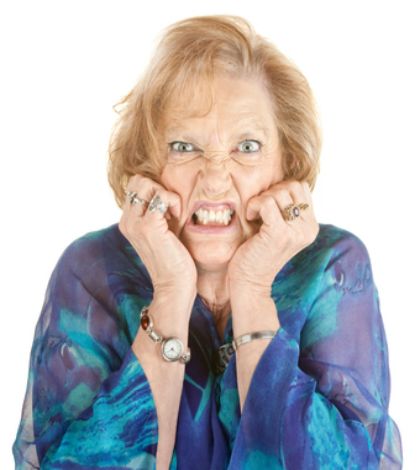 Coping with dementia patients eight to ten hours a day, five to seven days a week… caregivers can experience such profound burnout. They may suffer severe feelings of hopelessness leading to suicide idealization.
Resources provided by Alzheimer's support groups can lend a much needed helping hand. They can put distressed caregivers in touch with professional counselors… and other people who understand and empathize with the heartbreaking situation overwhelming them.
More on Dealing with Dementia and Alzheimer's…
The Internet offers:
A vast amount of medical resources concerning types of dementia. Help with legal advice
Medicaid assistance
Where to find respite care
And a variety of other issues that worry caregivers.
Support Group Benefits
The benefits of caregiver support groups show that befriending others… experiencing the same problems can enhance all aspects of a person's life.
Support groups are capable of educating caregivers about successfully using coping skills. This is to help to handle the demands of caring for someone with Alzheimer's disease.
Talking to others that are experiencing the same powerful feelings you are feeling… can often help relieve the burden of guilt and anger. These negative emotions are affecting your emotional and physical health.
Caregivers Without the Help of Alzheimer's Support Groups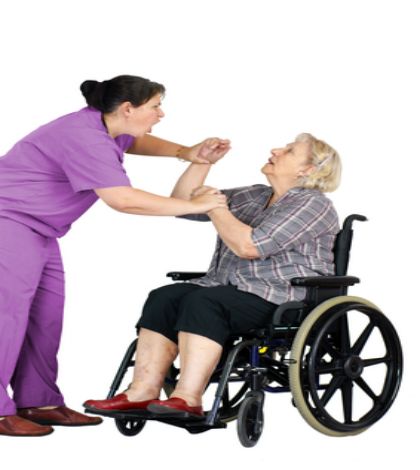 45 million U.S. citizens over that age of 18, currently provide unpaid support.. to adults with dementia and other disabilities. Most caregivers are not prepared to take on a role. This is a role that demands tasks like hospital nursing duties.
As a result, studies show the unsupported, isolated caregivers… thrust into the job of caring for someone 12 to 16 hours a day, seven days a week … reveals an alarming decline in mental and physical health.
These problems include:
Clinical depression and generalized anxiety
Low self-esteem and loss of self-identity
Loss of self-control
High blood pressure
Acid re-flux disease
Chronic headaches and joint pain
Susceptibility to illnesses due to a compromised immune system
Significant weight gain or weight loss
Caregivers are not as vigilant about taking care of themselves.
They may not take the time to fix healthy meals… forget to take medication that is prescribed to them… smoke more than usual and fail to receive enough exercise. In fact, several studies examining the effects of caregiving show that caregivers … are at risk for suffering premature mortality, stroke and coronary heart disease.
Dealing with Dementia and Alzheimer's
If you are caring for someone with Alzheimer's disease… and are experiencing any of these issues… do not be afraid to contact one of several Alzheimer's support groups or join us on our site. They will provide the help, advice and compassion you need… to get you through these challenging and heartbreaking times.
💡
Have a story about your caregiving journey? Are you practicing self care? Are you close to burnout? Please share here?
Help others realize that they are not alone.
Submit Your Caregiver Story
💡
Do you need help caring for a loved one?
Our Resources section can help you find the information and tools that you need. We have courses, videos, checklists, guidebooks, cheat sheets, how-to guides and more.
You can get started by clicking on the link below. We know that taking care of a loved one is hard work, but with our help you can get the support that you need.
Click here to go to Resources Section now!
Sources
http://www.heart.org/HEARTORG/Caregiver/Responsibilities/SignsofCaregiverBurnout/Signs-of-Caregiver-Burnout_UCM_301831_Article.jsp
http://www.alzfamserv.org/supportgroups/
http://www.agingcarefl.org/caregiver/alzheimers/support
http://www.alz.org/apps/findus.asp
http://www.ec-online.net/Knowledge/Articles/supportgroups.html
http://www.caregiver.org/caregiver/jsp/content_node.jsp?nodeid=1822