Caregiver Support
Challenges of Being A Caregiver : Taking Care of the Smallest to the Greatest
In this personal blog post, the author shares her journey as a caregiver and the struggles she faced in balancing her personal well-being with taking care of her family. She encourages others to make a list and take one small step towards self-care and happiness.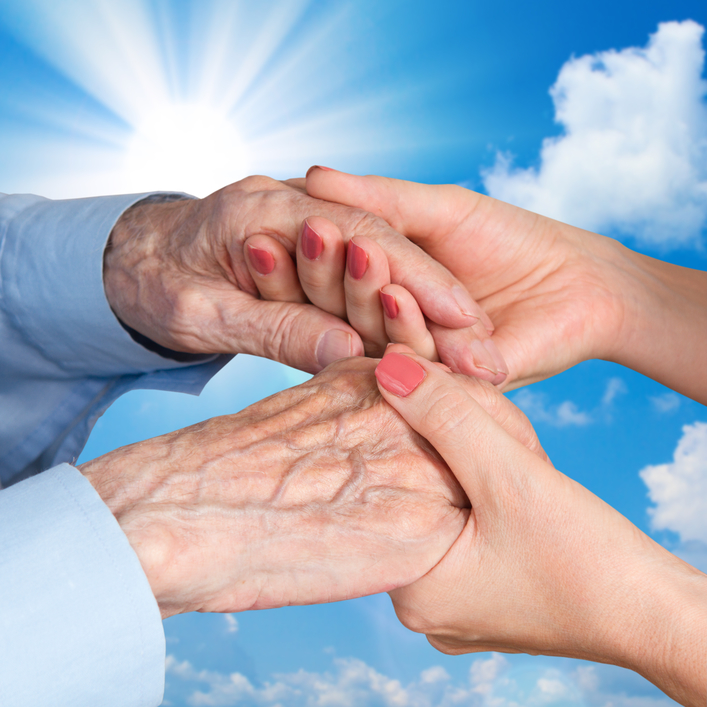 By Beverly Powell
The challenges of being a caregiver… I won't go into a lot of details about myself. I will provide a few details about my life that may not be in my bio. I feel that my personal experiences have both taught me and hindered me in my personal growth. As well as, helping Joyce on her journey. These are what I call the smallest to the greatest.
When my husband and I found my father in law on his sofa, dead. That fateful Sunday afternoon was a great shock to my, then, seventeen year old daughter. He was not my father. So it was easier for me to detach myself.  And kick into caregiver mother mode.
I got my daughter and mother in law out of the room. My husband, who is the oldest son of two sons, went into oldest son responsible man mode. He called the funeral home and went looking for what I now call the imaginary will. It seems it was talked about a lot but never found.
My brother-in-law arrived with his three-year old granddaughter. I kept her out of the house distracted.  When my husband began taking care of his brother and searching for the will … handling the visitors, I took the reigns in taking care of Joyce. Boy, was that an instinctual kick in the pants
Over the next several weeks, I began being the sole caregiver of everything. Everything, except for myself. I forced the boys into planning the funeral. I took care of Joyce, my daughter, her house, my house and shopping for a new home.
We were renting a house and I knew that we needed something not only better, but also, more permanent. In the meantime, I missed two doctor's appointments.
One of which was a critical one. I have seizures and up until two years prior to this time, they were under control. I missed my neurologist appointment. I was now fighting seizure and female issues that were slowly becoming debilitating.
But I wasn't thinking about myself. I was only thinking that my family was hurting and I had to fix it. That's what mom and caregivers do. We fix everything.
Now, jump forward to the present. I am still battling my seizures and I finally got the other issues taken care of. I had to have two surgeries. One of which left me with a recovery time of eight weeks. My hair is now the length of my spine due to the excuses and neglect of not getting it cut. I have neglected myself of the smallest things. That changed last week.
Last week, I began getting up a little early. The time after my husband leaves for work and before my daughter and Joyce get up out of bed, is the time I began taking for myself. It was that time that I began looking at the things that I had been ignoring and making excuses for not doing.
Yesterday, I sat down and began to breathe in deeply trying to drown out the lists of "gotta dos" in my head. I began writing down all the things I had been ignoring about myself. I knew that if I could just take care of the tiniest things first, then I could begin to take care of the rest slowly.
I had gotten a message from Diane Carbo asking me to contribute something and it hit me. I found the smallest thing I had been neglecting. I, at one time, loved writing. I had even begun writing a book, but it seemed every time I sat down, Joyce needed something. Finally, it seemed as if my creativity had been strangled to the point of no return.
Now I am writing factual instead of fictional. It's a small step. It's my smallest to the greatest. It may seem larger, but in actuality it's my creativity coming from inside of me. I even scheduled the doctor appointment that I had missed several months ago and next week, I am getting the much-needed haircut. I like it long just not Rapunzel long. And who knows, I may get to the greatest before next year. Here's to trying.
I challenge each of you to make a list and make one tiny step. It's amazing how great you feel about yourself and taking care of your loved ones. And when you are happy, they are happy.
The Challenges of Being a Caregiver
💡
Have a story about your caregiving journey? Please share here?
Help others realize that they are not alone.
Submit Your Caregiver Story
💡
Have more questions? Check out the
Frequently Asked Question
section of the website. You will find a lot of different questions answered directly.