Caregiver Stress and Feelings of Guilt
Amy shares her personal experience as a caregiver for her elderly grandfather and the challenges and rewards of helping someone age in place. Learn strategies for managing caregiver stress and guilt, and the importance of self-care for caregivers.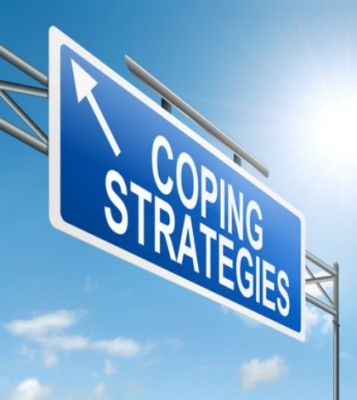 Amy is experiencing caregiver stress and feeling of guilt. She sent this in to get the opinion of others. I hope you will share your thoughts with her.
Amy shares:
I am a caregiver for my elderly grandfather. He prefers to live in his own home. I am very familiar with the challenges, caregiver stress.  And rewards that can be involved with helping someone to age in place.
Among other things, I was responsible to make sure my loved one received exercise in a safe manner. This involved many long walks.
We always made sure to have his walker in hand and only went on paved flat surfaces. As the caregiver, it was important for me to walk at his pace. And not my own preferred pace. This is something that can be more difficult that it seems, especially for a fast-walker!
Aches and pains can be a part of the normal aging process. Nonetheless, pain can add a lot of stress to an elderly person's daily routine.
As a caregiver… I am responsible for encouraging and supporting my grandfather's efforts. I learned that conversation could go a long way in distracting the mind… from thinking about the body's ailments.
I learned to stay on top of current events – things that kept conversation fresh and easy. I also learned to ask questions about his past. At that age, he wanted so much to tell me all about what he did in his life.. His accomplishments.  His failures. His disappointments.
I really think that he just wanted to tell me about his purpose on this earth.
As my grandfather's caregiver, I experienced many stresses associated with his disappointments. I dealt with feelings of guilt about many things.
For example, I would feel guilty if I didn't spend enough time with him. Or, if my children didn't see their great-grandfather on a regular basis.  Or if I had to cancel my time with him, due to my own sickness.
Often, I had to remind myself that in order to care for someone else, I had to care for myself first. That is a hard lesson to learn.
While allowing someone to age in place can definitely be stressful for a caregiver… it does have its rewards.
Seeing my grandfather in his own environment… surrounded by his the things that brought him comfort and pleasure… meant a lot to me . It made me realize that I want the exact same thing when I age.
Amy
You are not alone in your feelings of dealing with guilt. Many caregivers agree to provide care at home. They do not understand what that commitment entails. Guilt is a wasted emotion, because it totally negates all the good work you do.
You need to put strategies in place to overcome caregiver stress. Along with guilt, come frustration, anger and rage. All are unhealthy and lead to other serious health conditions. It is important for caregivers to take care of themselves.
Thank you for sharing, Amy. Please post again.
Alternative Approach to Overcoming Grief and Depression
---
You might also like this article: