Alzheimer's And The Holidays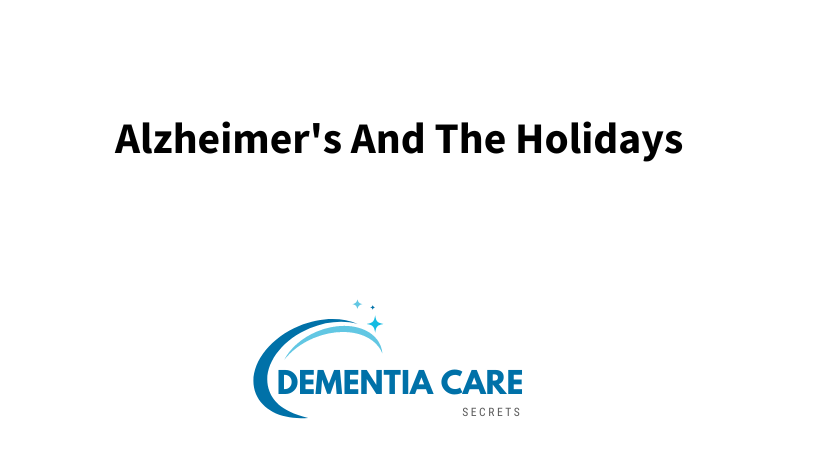 Alzheimers and Holidays DCS
The podcast discusses the challenges that caregivers of individuals with Alzheimer's disease and dementia face during the holiday season. It acknowledges that holidays can bring increased stress and anxiety, and these feelings can be amplified when caring for a loved one with dementia. Many caregivers tend to stop participating in holiday activities altogether due to the negative impact it can have on both the caregiver and the individual with dementia.
However, the podcast emphasizes that there are ways to still celebrate the holidays by making adjustments and finding creative ways to engage meaningfully with each other. Strategies are discussed for connecting with family members, understanding the differences between cognitive impairment and Alzheimer's dementia, and adapting communication to the person's level of abilities and difficulties. The importance of managing stress and emotions during the holiday season is also highlighted.
The podcast shares personal stories of individuals with mild cognitive impairment and Alzheimer's disease, illustrating the challenges they face in social situations and how their behavior and preferences change over time. It emphasizes the need to anticipate potential problems, troubleshoot in advance, and plan activities around the person's routines. The importance of self-care and delegation for family caregivers is also stressed.
Overall, the podcast provides strategies and tips to help caregivers navigate the holiday season while ensuring a safe and enjoyable experience for both themselves and their loved ones with dementia. It emphasizes the importance of flexibility, understanding, and meaningful connections during this time.
---
You might also like this article: