Financial / Legal
A month later: Sorrow and hurt, gratitude and self-care
In this column, Diane Carbo shares her experience of grieving the loss of her father and the self-care practices she has implemented to cope with the hurt and sadness. She also reflects on the challenges of caring for a loved one with dementia and the importance of forgiveness and self-preservation.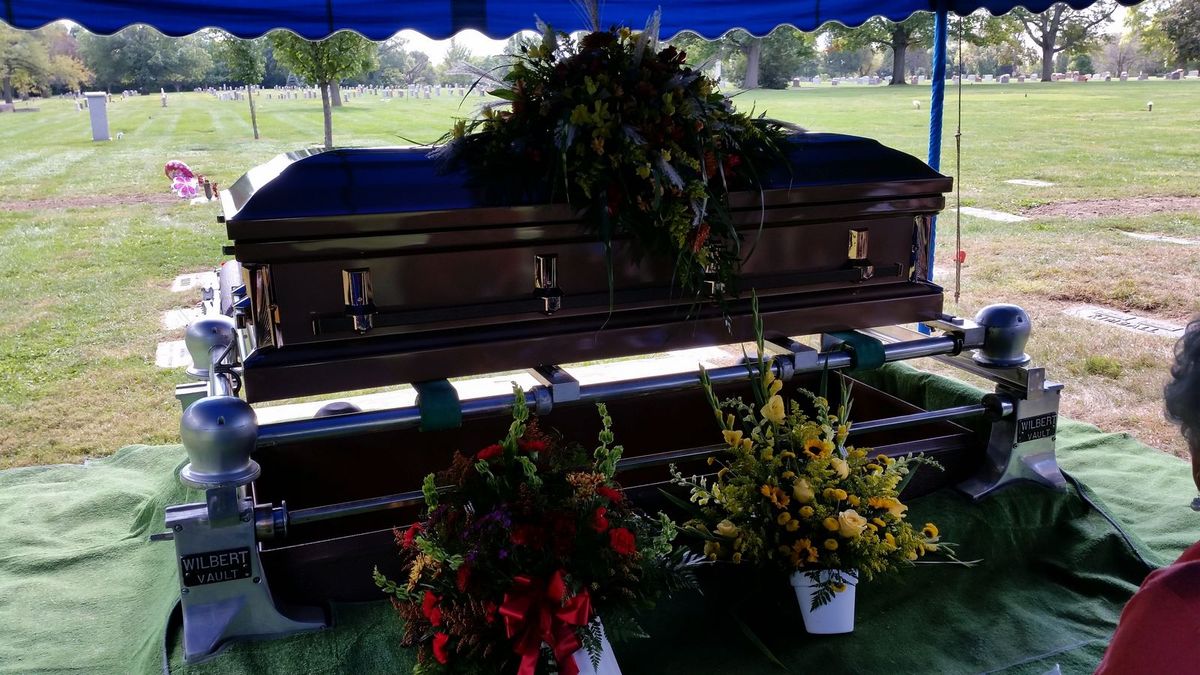 This is a column about hurt and sorrow, self-care and gratitude.
Let's start with the hurt.
A month after my dad's death, I am still hurting. I have been hurt deeply by people before. I thought I could trust others. This includes members of my own family. Former friends and even people who were paid to care for my dad.
I'm angry too. I do sometimes break down and sob now that dad is gone. Mostly because he lived life in squalor. He did not leave something for his children. Also because nobody ever really gave him an ounce of respect. I have been put through such unthinkable hell. I am a stronger person because of my experience.
So many tears already have been shed. Not just for my dad, but also for myself.
There were tears of sadness while watching dad suffer. There were tears of fear and self-pity before getting sober.
There were tears brought on by pain and suffering… while being abused mentally and physically at the hands of others. Even after getting sober, and finding God, and simply trying to care for my dad.
But there also have been tears of joy and gratitude for my sobriety. And for being able to make a living again, doing what I enjoy.
The last doctor who cared for my dad said, "The caregiver always gets screwed." All caregivers know that to be true, especially when caring for a loved one with dementia.
In the end, I don't feel screwed. But I'm, deeply hurt and don't know that I ever will reconcile with those who have hurt me. I know I have to forgive. But to forgive doesn't have to mean to allow people who severely hurt you back into your life.
For years while I tried to care for dad, I didn't take care for myself. Now that has changed. I am number one in my life.
When I moved back from Los Angeles in 2002, my brother took my dad out of assisted living. It was the most bargain basement assisted living facility in town. I began to care for him. And I did that.
In fact, I cared for my dad as best I could up until the day he died. But in 2013, I could no longer give dad the type of care he needed. At least, not directly. I selected what I thought was the most beautiful memory care facility in our area.
It was beautiful. But that's not what sick people need. They need quality care.
Read More: My dad's battle with FTD, a rare brain disease
"I believe that what we become depends on what our fathers teach us at odd moments, when they aren't trying to teach us. We are formed by little scraps of wisdom." — Umberto Eco
Eventually, the memory care facility changed owners. There was a massive purge of excellent employees. Ultimately, the facility trespassed me.
This happened after months and months of my complaining. I was a finding dad in dirty diapers. After being disrespected, I yelled at and was laughed at by the employees. These employees would fight amongst themselves, play on their phones, or eat candy. This was occurring while residents were sprawled out on the floor.
Ultimately, three weeks before I was trespassed, dad was found in a pool of blood, in his room in the early morning hours.
I got a call. My brother was POA, but seldom could be reached. The dedicated employees regularly called me and kept me apprised of what was going on. On this call, they asked what to do.? I said "Take him to the emergency room!"
There, my dad, speaking through tears, claimed he was struck by someone at the facility. He said it in front of the doctor, the hospice social worker and myself.
Despite what that horrible, horrible place did to me, I know that I served my dad as dutifully as any good son could.
The people who matter know it. My dad knew it. And God knows it. I try to walk with God by my side every day. I pray a lot.
I have to remember that people motivated to do evil deeds and/or behave dishonesty are hurting too. Money, power, and addiction all are very strong motivators. These things can allow people to lose sense of who they really are.
When I remember that, and when I remember that I've been there myself in the past, it gets a little easier to forgive.
I'm going to have to forgive to be able to experience joy again and to be able to trust and love again.
"If you love your dad, it's tough when he dies. If you don't like your dad, it's tough when he dies. Because you lose that guy. Whatever you didn't get, you miss. And what you did get, you miss." — Jimmy Iovine
Gratitude, gratitude: Where do I begin?
Today, I honestly can say when I wake each day, I seriously give my all to being a better person than I was the day before. I now have 18 months of sobriety under my belt.
God is how I have stayed sober. He is. When the chips are down, the number one thing I am grateful for is my sobriety.
I am grateful for my writing abilities. Again, God gets credit for that. I have been able to not only express my feelings about being dad's caregiver. The struggles that came with it (as I'm doing here), but also about getting sober. ,
I have been able to write news reports about the issues I face too. Namely addiction/recovery and caregiving/elder advocacy.
So I am grateful for my writing. For all of my clients who give me a platform to expose shortcomings in elder care. My recovery from alcoholism and addiction is a blessing.
And I'm grateful for the time I had with dad in the memory care facility.
I am grateful for all of the good people in my life who encourage me to stay positive, and there are many.
I am grateful for the good people who cared for my dad. Especially those at St. Anthony's. The nursing home where dad spent the final month of his life. This is where we were reunited.
I am grateful for my lawyer, and for my psychologist. I am grateful for my pastor, even though I do not attend church regularly because for now I cherish my privacy.
I have learned not to skimp on self-care. It is pounded into the heads of caregivers, but so often we don't listen. You just have to take care of yourself.
For me, that means seeing a psychologist every week. Even though I have to pay for it out of my own pocket (my insurance I bought off the exchange only paid for three visits). My counselor is awesome.
I have learned to take time out to walk and to exercise, and even to force myself to walk when I don't feel like it. Because I know that physical exertion will make me feel better, and it always does.
I've learned to pamper myself with good food. And candles.
I've become a total candle connoisseur. I've learned that soy candles are better than paraffin candles because they don't put off nasty fumes. They also don't leave that ugly charring around the edge of the candle container. You know that can't be good.
I recently was sent a GuruNanda Ultrasonic Diffuser. You just add a tiny amount of water and mix in fragrant oils and it shoots a glorious-smelling mist into the air. It comes with lavender (known for its relaxing, soothing qualities). Peppermint is to get you off the couch when you don't feel like moving..
I always wanted to be a talk show host. They always have a product to plug.
I'm grateful for my sense of humor too. I get it from my dad.
I'm going to be OK.
💡
Do you need help caring for a loved one?
Our Resource section can help you find the information and tools that you need. We have courses, videos, checklists, guidebooks, cheat sheets, how-to guides and more.
You can get started by clicking on the link below. We know that taking care of a loved one is hard work, but with our help you can get the support that you need.
Click here to go to Resource Section now!