Dementia Prevention
The Unexpected Benefits of Exercise for Seniors
Discover the many benefits of exercise for seniors, including disease prevention, improved mental capacity, and improved quality of life. Learn how regular exercise can promote an increase in wound healing and improve sense of balance for seniors.
Benefits of exercise for seniors is a topic we have all heard about, but there are many additional benefits to seniors that promote wellness as we age.
There are many changes to our bodies as we age that result in having difficulty walking long distances, climbing stairs, or even bringing the groceries into the house. All of these problems are due to lack of physical exercise.
Research reports that individuals between the ages of 45 years of age and 64 are considered to have sedentary lifestyles. For those over the age of 64 years of age, that percentage jumps to 60 percent.
There are many reasons that many do not exercise. Some believe that they need to do hours of strenuous exercise and fear injury. Others think that exercise may cause illness or exacerbate their condition. What aging seniors do not understand by NOT exercising, they may be putting themselves at an increased risk for health problems.
The unexpected benefits of exercise for seniors, as reported by the Centers for Disease Control, shows that senior have more to gain than any other age group. By remaining physically active can promote disease prevention, such as dementia.  Here are a few more benefits that seniors should consider when they are exercising. Remember, yoga, tai chi, and walking are great activities that promote wellness, a sense of well being.
Other benefits of exercise include: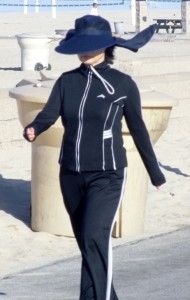 Improved mental capacity. Exercising, such as walking, increases the blood flow to all the parts of the body, including the brain. This increased blood flow can promote cell growth. If exercise is started early in life and maintained, you may prevent or decrease the rate of cognitive decline.
Unexpected benefits of exercise for seniors is disease prevention. The National Institute on Aging reports that seniors that exercise regularly may prevent or delay many medical conditions associated with aging. These diseases include such conditions as diabetes, heart disease, and some cancers. It has been reported that active seniors have overall reduced hospitalization rates, have decreased rates of physical decline. Many enjoy a higher quality of life with decreased time of decline at the end of life.
Unexpected benefits of exercise can actually improve healing from injuries or wounds. It is a fact that as we age, healing from injuries and wounds may take longer. Seniors that exercise regularly may promote an increase in wound healing by as much as 25%.
Benefits of exercise for seniors includes improved quality of life. It is never too late to start exercising. A recent report released that seniors that incorporate exercises into their daily schedule not only enjoyed improved physical function, but many express an increase in a sense of well being.
Improved sense of balance is so important to seniors. Falls and other injuries often occur due to a decrease in a sense of balance.  The benefits of exercise for seniors can prevent disability and loss of independence.
The Center for Disease Control also reports that seniors that exercise regularly at a moderate level enjoy an increased life expectancy.The benefits of exercise for seniors are greater among the most active of seniors.
As we get older, it is not about the intensity of the exercise. Consistency is the most important factor to gain health and wellness benefits.
You are never to old to exercise. Yes, the National Institute of Aging reports that seniors in their 80's, 90's and older can enjoy many benefits of exercise.Many can improve their health and enjoy an increased level of independence even for those that have a chronic medical condition.
The important thing to remember as an aging senior is to find an activity that you enjoy and do it regularly. Taking time to improve your fitness level means starting slow and increasing your work out slowly as things become easier for you to do. It is strongly recommended that you see your health care provider before starting any exercise program. You may want to discuss movements or activities you may need to avoid or modify how to do them.
Tips to sticking to a fitness program to enjoy those benefits of exercise for seniors:
Start a fitness program with a plan. Life can get in the way , so it is important to anticipate how to over come the obstacles that may come your way. Consistency is the key, so do not allow things like vacations or holidays to get you off track of your fitness plans. You may want to look for hotels that have a pool to do water aerobics, or a health club. If you belong to a YMCA, many allow members from other areas outside of a 50 mile radius of your home Y to visit at no or low cost. Plan walking tours or scenic bike trips when you are on vacation.
Set fitness goals and review them often. You may start to exercise to lose weight, lower your blood pressure, decrease your pain levels. Whatever your goals, you may need reminders to help motivate you to keep exercising. Exercising may keep a seniors physical ability to just get out of a chair without assistance, walk up a flight of stairs without getting out of breath. Remembering the benefits of exercise for seniors will help to motivate you to continue your routines.
Seniors, just like any other age group need support. Encourage a friend, a neighbor or a family member to work out with you. You can encourage each other, as well as support each other when you do not feel like doing your work out. It is always easy to stick with a fitness program when you know you have someone waiting to work out with you.
As we age, the aches and pains we feel can affect our spirit. Some will try to take on the world and push too hard. It is important to learn to be gentle with yourself, but not baby yourself and quit.
If you get off track, do not give up.  Remind yourself of the all the unexpected benefits of exercise for seniors.
Anti Aging Products Purchased by Aging Boomers Is in the Billions of Dollars
Aging and Exercise Leads to Healthy Aging
Human Aging:Benefits of Laughter
Your Brain Cells Need a Work Out: Brain Fitness Program
Exercise for Seniors: Avoid Symptoms of Dementia
Oil Painting Technique
Art Lesson Plans and Pastels
Growing Bonsai Tree
Gifts for seniors