Share Your Sorrow: Writing To Heal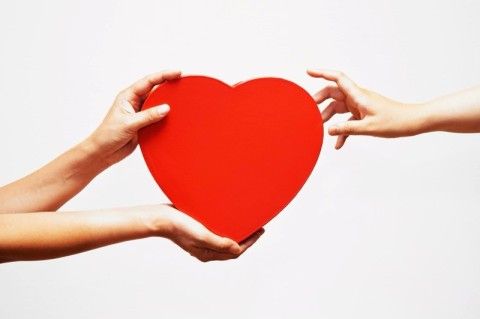 Share your sorrow: the Benefits of Writing to Heal
"Shared joy is a double joy; shared sorrow is half a sorrow"
Swedish proverb
Research shows that writing about your feelings, your thoughts and ideas will actually improve your health, enhance your immune system and even improve our lives.  Dr. James Pennebaker , from the University of Texas at Austin has written about this topic extensively.
I have created this section for you, to write the things down that keep you awake at night, that cause you anxiety and pain.
When a tragedy, such as a major loss occurs in our life, the brain works overtime to make sense of it all. Writing down those thoughts and feelings actually helps us to focus and organize our thoughts.  Putting these thoughts and feelings in writing helps make within our grasp of understanding.
You may feel as if you cannot write things down. The beauty of this site is, it is not important to be perfect. Expressing yourself through language, gives you the ability to step back and look at things from different perspectives.
Here are some suggestions to help you get started:
Write at a time when you have 20 minutes or more of undisturbed time.
Do not be concerned about grammar, spelling and/of punctuation.
Write only about YOU.
Write about the things that are extremely personal and important to you.
Only write about the things you can face and handle now.
This is a space to post about your feelings, your fears, your pain, your feelings of loneliness.
This is a space for you to write about what you are going through and what you are experiencing. This is not a space to write a memorial for your lost loved one. I have created another area on this site, to focus on that for you to heal.
I hope you will share your feelings and thoughts with others. If you feel as if you want to be anonymous, that is OK. The most important thing here, is for you vent and get those emotions, thoughts and feelings out.
Sharing your feelings and thoughts with others, will help them as well.  It will help those new to the site, realize that they are not alone in their pain.
I hope that, if you have something to share, that others may find beneficial in their bereavement, you will share that as well.
I hope you will post and return to see what others are saying about your posts. Together we can heal and help others along the way.
I have developed categories for sharing, based on your experience.
Join us in the Grief Recovery Room Support Area so that you can share
<script type="text/javascript" src="https://form.jotform.com/jsform/230327453129149"></script>
Share Your Sorrow - Write to Heal
💡
Have more questions? Check out the
Frequently Asked Question
section of the website. You will find a lot of different questions answered directly.
Before you post, Tips we must follow :
Now is your chance to have your say. Share your unique point of view!
PLEASE NOTE: This page is intended to provide an outlet for people that are grieving. It is not intended as a replacement for legal, medical or professional advice.
Want to express yourself?
Do it here!
You're probably not alone–your personal experience could resonate with other readers on this site. Share your stories, ask your questions, rant, rave or stomp your feet!
No profanity or flames please this is a Family Friendly site.
Either way, we'd love to hear from you!
You don't need to be a professional writer – all you need is the desire to share an experience or ask others for help with a situation or question.
So, please, share a few pictures
Here are a few things you should know about sharing with Care Giver Relief.com :
Remember, sharing your experience will help others with similar situations.
When it comes to a question, a little bit of information about your situation would be most helpful.
Here's what we would not publish: No affiliate or commercial links please, no thinly disguised advertorials, no stories that have been published elsewhere, and no sales pitches for products or businesses.  I've let a few through in the past – those links will be deleted in the coming weeks so please don't bother sending any more in.
If you are sharing a story, according to Google rules and article must have between 300-700 words. Less is too short for a page, and longer is just… too long. The website gets penalized if the post is not at least 300 words.
Don't forget to provide a link to your personal website or blog so we can link back to you!
One more thing:
I'll do everything I can to publish your story but sometimes I get submissions that simply don't make the cut – because they don't follow the guidelines. I can't reply individually but if your piece doesn't appear soon after you submit it, chances are it doesn't meet requirements.
So please, read the above carefully – and hit that keyboard. There are many that will benefit from your post, and so will you.
"Grief can awaken us to new values and new and deeper appreciations. Grief can cause us to reprioritize things in our lives, to recognize what's really important and put it first. Grief can heighten our gratitude as we cease taking the gifts life bestows on us for granted. Grief can give us the wisdom of being with death. Grief can make death the companion on our left who guides us and gives us advice. None of this growth makes the loss good and worthwhile, but it is the good that comes out of the bad."
- Roger Bertschausen
💡
Do you need help caring for a loved one?
Our Resources section can help you find the information and tools that you need. We have courses, videos, checklists, guidebooks, cheat sheets, how-to guides and more.
You can get started by clicking on the link below. We know that taking care of a loved one is hard work, but with our help you can get the support that you need.
Click here to go to Resources Section now!