Caregiving Issues
Praying my Scottish neighbor goes out singing like 'Seven Songs for a Long Life' hospice film
Discover Strathcarron Hospice, a unique care center in Scotland that empowers patients to celebrate life through music and community. Watch the documentary "Seven Songs for a Long Life" and see how this hospice is changing the way we think about caring for the dying.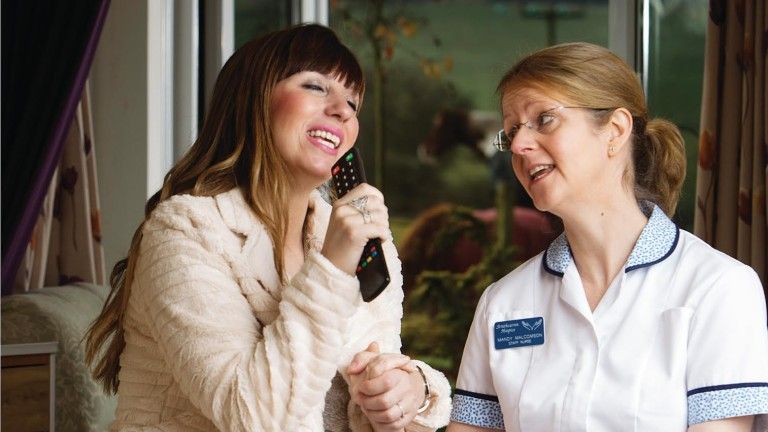 By David Heitz
It's politically correct in America to gush about how wonderful our country's hospice programs are, and many of them are quite good.
But in Scotland, there's a hospice that will totally change the way you think about caring for the dying. At Strathcarron, patients not only stay in their homes for as long as possible, but once a week they attend "day hospice" and truly celebrate life – even singing regularly (and with gusto, I may add) with other hospice patients and hospice staff.
Between belting out tunes that relay the stories of their lives and having their pain monitored, they also make good friends with others who are struggling with the reality that the end could be near.
The hospice hit U.S. shores last night in a documentary titled "Seven Songs for a Long Life" that debuted at the South by Southwest (SXSW) film festival in Austin, Texas.
The cast of characters is delightful – an elderly gentleman full of spunk who refuses to admit he is dying (he even refuses to sign a form crediting him an extra 100 pounds a week because he only has six months to live); a motorcyclist who had to leave the speedway when his MS became too crippling, but at the hospice learns to manage his pain; the mother of a 4-year-old daughter, who has a story that will break your heart but also inspire you with her courage and words of wisdom in the face of death; and Mandy, who is nothing less than the hospice nurse we want all of our loved ones to have in their final days.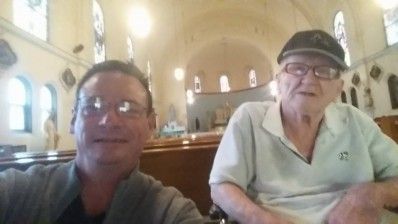 The film's cinematography is especially meaningful. It captures the beauty of the hospice, its people, and the Scottish countryside itself. My former next door neighbor is Scottish and spoke fondly of her homeland. Sadly, she recently became a ward of the state and was removed from her house and placed in a nursing home, just days after her son who cared for her died. Her son, a veteran, faced a long delay in seeing a doctor at the VA in Iowa City and eventually succumbed to cancer.
'These patients are hungry for life'
As I watched the film, I thought about how wonderful it would be if my neighbor could be back in her homeland getting TLC at a place as wonderful as Strathcarron. Life sure doesn't seem fair sometimes.
Amy Hardie, director of the film, told me there is no "day care" hospice model in the U.S.  The hospital in Scotland is funded in part by the U.K. National Health Service but still needs to fund raise a significant amount of money each year to stay open. It's not easy in a working class area.
But the fundraising team, represented by Jim Brown, a key cast member, manages to pull it off by raising the needed 3.9 million pounds every year.
"It means that patients can stay at home, but know that each week they are coming in for a day where they will have expert medical attention by people they have got to know over months and often years," Hardie told me in an email interview. "It is also a day where they meet with the same other patients who have a terminal illness, who are confronting their own mortality, but are often able to be kept pain free and mobile.
"These patients are hungry for life – they may know they are going to die of their disease, but there is life to be lived right up to the end, and hospice care is about helping them to make that life as fulfilling as possible – hence my role as film-maker in residence. No-one wants to be defined as a patient – singing was a potent way for the patients to show that they were more than patients. A song holds so much – the past, in the memories of when and where you sang the song, what the lyrics meant to you then – and also the present, when you sing, now, to the audience, connecting through the words of the song, an expression that goes beyond words; and somehow also the future, a promise of a future and a future when the song will remain, with you singing it, on the film, even if you are no longer here. It was the patient's idea to sing, and they chose the songs. I was bowled over by the power and urgency of their singing. Each song shows who very alive they are, right up to the moment of death."
Not all hospices are created equal
We hear so much these days about hospice not being what it used to be, no longer that sad, end of the road where patients are prepared for their inevitable deaths and given time to let that all sink in while being pumped full of morphine.
Today, people with various illnesses sometimes go on and off hospice several times. While they're on it, they get music therapy, massages, spiritual support and other pampering. Their family is given support too.
But not all hospice providers are created equal, as I wrote last year in this piece for Caregiver Relief.
To find the right hospice , we developed a checklist so you can ask the right questions. Checklist Hospice Care
When my dad went on hospice the first time, he was nowhere near death. He was placed on hospice so that he could legally stay in his assisted living facility as opposed to being moved to a nursing home. He had become what is known as a "two to one" – meaning it took two employees at any one time to deal with him. He displayed outrageous behaviors due to his disease, behavioral-variant fronto temporal degeneration, or Pick's. So having hospice workers come to the assisted living facility gave them extra help in caring for my dad.
Illinois law requires patients deemed "two to ones" be placed in nursing homes, and that is where my dad should have gone much earlier on in his illness. But hindsight is 20/20.
Just before filing this story, I called the nursing home where my Scottish neighbor was taken a few months back to check on her. "Sir, she is actively dying and unresponsive," a terse nurse explained, quick to cut me off from speaking.
I became a little emotional and began to explain I was writing a piece about this film and that I had thought of Monica, since she is from Scotland. "Sir, I don't mean to be rude, but…"
Yes, I know. You're busy.
"Yes we are."
Click.
Editor's note: Monica passed away Friday, March 18.
(Photo courtesy "Seven Songs for a Long Life")
💡
Have a story about having the end of life discussion? have you considered hospice? Please share here?
Help others realize that they are not alone.
Submit Your Caregiver Story
💡
Have more questions? Check out the
Frequently Asked Question
section of the website. You will find a lot of different questions answered directly.
---
You might also like this article: