Activities
Seize the Summer Activities for Caregivers
Make the most of summer with these fun and beneficial activities for caregivers and their aging loved ones. From dancing and swimming to sports events and city tours, there's something for everyone. Learn more in this article by Felicity Dryer.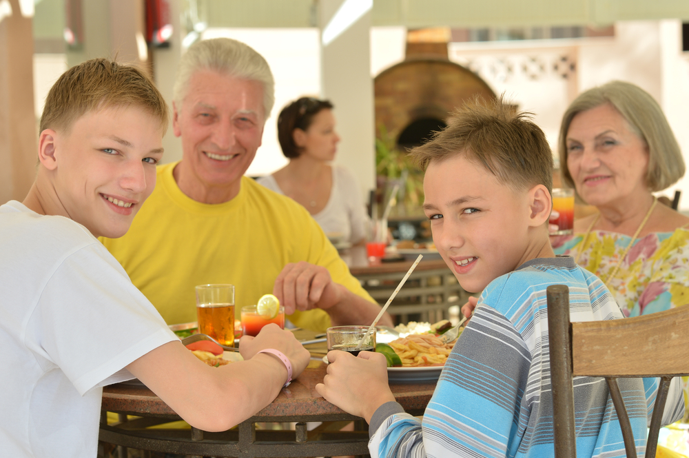 Seize the Summer Activities for Caregivers
SUBMITTED BY Felicity Dryer
It's getting warmer, and that means it's time to head outdoors! Few things are more depressing – at any age – than being stuck inside all the time, so here are some of the best ways that you and your loved ones can take advantage of summer and enjoy all the benefits it offers.
Dancing The Day Away
Are aging loved ones still capable of dancing? You'd better believe it! In modern days, we often think of flashy, high-speed dancing when the subject comes to mind, but the reality is that many seniors can benefit from slower, calmer styles. It's not just the physical exercise, either, though the full-body workout is worthwhile on its own – dancing is a social event, offering a chance for the aging to get together, talk with each other, and generally have fun.
Going For A Dip
Like dancing, swimming is a full-body experience that can help keep an elder's body fit and strong. Nobody's expecting them to start competitive racing, but something as simple as walking around in a pool provides an impressive workout – and like dancing, being at the pool offers the chance to meet and socialize with others.
As an added bonus, most pools have emergency personnel ready to intervene at the first sign of trouble, so you'll have professional help if something goes wrong.
Sporting Events
Whether it's watching a grandchild's game or attending a professional-level event, sports are fun for the whole family. We're particularly fond of events where you can spread out a blanket and enjoy a picnic before, during, or after the event itself.
Of course, which sport is most appropriate depends on your family, and you'll want to make sure everyone can see what's going on. Consider bringing binoculars if you're worried about your ability to keep up. Wimbledon is a particularly outstanding choice, but if the crowds are a little much, feel free to look for something smaller and quieter instead. All that really matters is that your family is having fun.
More on Seize the Summer Activities for Caregivers…
Pretend You're A Tourist
Most cities have destinations that the locals overlook – but that's no reason you have to ignore these opportunities. Take a bus and check out some of the local parks, museums, and unique destinations. It's never too late to start learning new things – and you might be surprised by how much an elder can tell you about what you see.
This is also a good opportunity to visit places you never had a good excuse to see before. Feel free to relax, visit some new restaurants, travel to new areas, and generally take things at your own pace.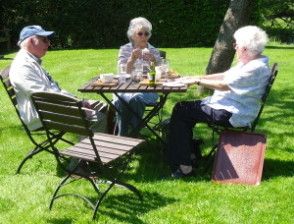 Preparing For Your Day
Day trips during the summer can be a lot of fun, but there are a few things you should keep in mind when planning your activity – regardless of what that activity might be.
First, consider talking to your doctor before taking your family through any particularly vigorous activities. They can provide more information about what levels of exercise are safe and appropriate for each member of the family – high-intensity cardiovascular exercise is usually right out, but some people don't realize how intense their workouts actually are. Even a casual stroll can be surprisingly challenging when hills are involved.
Next, make sure you know how to contact emergency services. Seniors often face unforeseen problems, and you never know when they might fall or otherwise suffer a problem – it's usually prudent to bring their doctor's contact information as well.
Try to stick with certain parts of a daily routine – eating meals at the same time, taking pills at the same time, and so on. Too much variation in the schedule makes it easy to forget whether or not something happened, and that's bad when critical medication is involved.
Meaningful Activities Make a Weekly Schedule
💡
What summer activities do you enjoy with your aging family member? Please share here?
Help others realize that they are not alone.
Submit Your Caregiver Story
💡
Do you need help caring for a loved one?
Our Resource section can help you find the information and tools that you need. We have courses, videos, checklists, guidebooks, cheat sheets, how-to guides and more.
You can get started by clicking on the link below. We know that taking care of a loved one is hard work, but with our help you can get the support that you need.
Click here to go to Resource Section now!
Meet Felicity Dryer
Originally born in Flagstaff, Arizona, Felicity Dryer was raised by her parents (more or less modern-day hippies) to always make her health a top priority. She moved to Los Angeles to pursue her career as a freelance health writer, and continues to help those seeking encouragement to keep moving forward to achieve their goals.
Here is a podcast to view on Seniors and Traveling