Receiving Cancer Treatment: A Time to Treat and a Time to Let Go (Part 2)
Deciding on palliative chemotherapy as part of cancer treatment can be a difficult decision. A new study has found that it may not improve quality of life or survival in patients with a life expectancy of 6 months or less.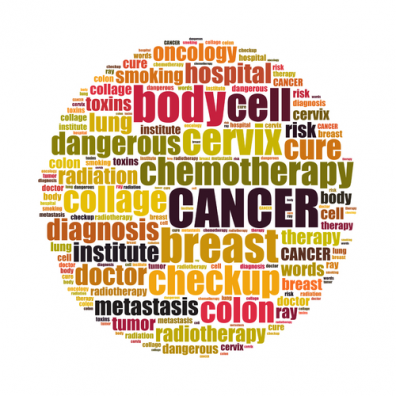 When receiving palliative cancer treatment may warrant making tough decisions. Palliative chemotherapy, an option that most oncologists offer, is meant to shrink cancer cells, slow the growth of the disease to improve the quality and quantity of life for as long as possible, without making the person to sick in the process.
The plan and treatment goal should be discussed on a regular basis with the patient and the oncologist. There is a difference between palliative chemotherapy used at the end of life and the chemotherapy that is used in the early stages of treating the disease.
In fact, new study led by Weill Cornell Medical College investigators, published online in the July 2015 JAMA Oncology magazine,Chemotherapy Use, Performance Status, and Quality of Life at the End of Life, is causing clinicians to reevaluate this practice. The study found that treating patients with palliative chemotherapy in the months, weeks or even days before their deaths did not improve the quality of life, and appeared to do more harm, than good.
The researchers found that oncologists assume that palliative chemotherapy given to patients with a life expectancy of 6 months or less, will ease symptoms and extend life.
But this new study, from Center for Research on End-of-Life Care, Weill Cornell Medical College, New York, New York and the Division of Geriatrics and Palliative Medicine, Department of Medicine, Weill Cornell Medical College, New York, New York  found that it had neither of these effects.
It was found that the patients, who at the start of the study were generally healthiest and most active, palliative chemotherapy use was associated with worse quality of life in their last week of life. It showed no benefit to overall survival. The patients who were less healthy at the study's outset, experienced no beneficial effect from the treatment, both in quality of life or survival.
More on Receiving Cancer Treatment: A Time to Treat and a Time to Let Go...
It has been found that those patients that choose hospice over palliative cancer treatments often live longer and have a better quality of life, because the side effects of chemotherapy can hasten death.
A study published in March 2014 in the British Medical Journal, found that patients who received palliative chemotherapy were less likely to die at home. These individuals were more likely to die in an intensive care unit, and more likely to receive aggressive interventions, such as CPR and artificial ventilation.
There are patients that fear death and are just unwilling to accept that there is nothing to more to do to save them. These patients are willing to endure the toxic side effects of chemotherapy for even one more day of life. Some patients feel that if they stop treatment, the doctors will abandon them.
Of course, it is not only patients that may insist on being treated until the bitter end. I can tell you, as a nurse that worked in a world-renowned cancer center, that doctors subtly or even overtly encourage ongoing treatment. It was absolutely forbidden to discuss hospice or stopping treatment with a patient at the cancer center. There are many reasons for this, and the truth is the cancer center and the oncologists are financially compensated for treating a patient. Treating a cancer patient can have a huge price tag of over $100,000 a year.
There are oncologists that may feel that they may destroy a patients hope for survival. It is important that the patient and family sit and discuss the options, including hospice early in the treatment, while treatment options are still available.
Out next article will be on switching to Comfort Care.
Cancer Treatement Options- A Time to Treat and a Time to Let Go Part 3
If you missed part one- In Cancer Treatment- There is a Time To Treat and a Time to Let Go
Please Feel Free To Share Your Thoughts on This Subject
Do You Have a Family Member That Received Chemotherapy at the End of Thier Life?
Have a Story About Your Family Member on Hospice?
Sharing Your Thoughts May Help Others
---
You might also like this article: