Mother-Son Team Shine a Light on a Rare Form of Dementia Called FTD
Discover the latest information on Frontotemporal Degeneration (FTD) and learn about the challenges faced by caregivers in this rare form of dementia.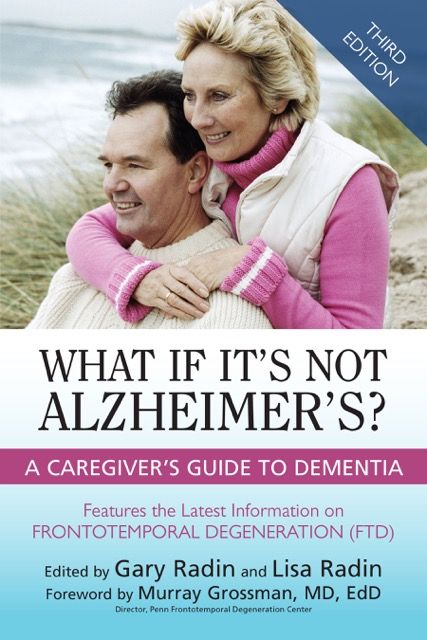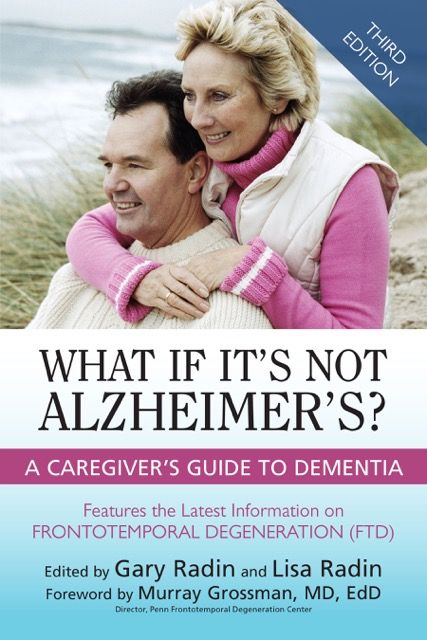 By David Heitz
A rare form of dementia…
When I explain to people that my dad has FTD, or frontotemporal dementia, most people don't know what it is.
But usually they want to know more, and thanks to people like Gary Radin and his mother, Lisa, good information isn't too hard to find.
The mother-son team wrote "What If It's Not Alzheimer's?: A Caregiver's Guide To Dementia with the underline "Features the Latest Information on Frontotemporal Degeneration."
Gary lost his dad, Neil, to Corticobasal Degeneration in 1998, three years after diagnosis of a frontotemporal-related disorder. An autopsy confirmed CBD and the Radins donated Neil's brain to science. Lisa became one of the founding board members of the Association for Frontotemporal Degeneration, which has done some incredible work advancing knowledge and advocating for research of this rare neurodegenerative disease. You can check out this report I did for Healthline News on a recent grant given by the National Institutes for Health to study frontotemporal degeneration.
Gary and Lisa both are certified frontotemporal degeneration support group leaders. Gary said he has "probably come across every possible scenario" when it comes to the troubles expressed in the support groups. "More than once I've heard that one sibling alone has risen to become the primary caregiver…some are in denial…usually one takes the situation head on with a supporting parent or a spouse," he said. "It's honestly all over the place and when (caregiving conflict) happens, it's very stressful on family dynamics."
Twenty years ago, much less was known about FTD than today. Gary said that about 18 months prior to his dad's diagnosis, his dad began to show "a lack of focus and initiative" after losing his corporate job to downsizing. Gary and his mom thought dad simply was depressed. Neil became quiet and withdrawn.
What is Frontotemporal  Dementia
After a family intervention and ensuing psychological evaluation, the doctor, who had geriatric experience, suspected something organic was occurring. Brain imaging and clinical testing resulted in a diagnosis of Pick's Disease, a term that years ago was used a little more broadly than it is today and referred to behavioral-related dementias. Today it refers to a specific type of FTD where Pick's bodies are present in the brain.
CBD involves loss of motor function, much like ALS and Parkinson's. Memory loss and trouble thinking occurs later on. "He was in fact engaged and participatory, even though he couldn't speak or get around very easily," Radin said.  "He was always alert and aware of his surroundings and his family up until the last 10 days. Very early on, he became flat. He lost executive function, emotion…the only emotion he maintained is laughter."
You can read this column I wrote for Healthline Contributors about my dad's FTD, and what "executive function" is all about.
Gary moved his mother and father into his condominium to help care for his dad. "His trajectory of the illness was quite calm, and behavior was not an issue," he said. "He was relatively compliant and loving and easy to care for, but there were a lot of physical demands on us, as he couldn't do anything for himself."
In some cases of FTD, particularly those with the behavioral variant type like my dad has, violent outbursts can occur. That wasn't the case with Gary's dad.
"Looking back, he had mobility issues early on. He started to stumble and have rigidity in his gait. He developed speech and swallowing issues and became wheelchair-bound," Gary said. "It's a terrible, terrible illness. Degenerative brain conditions like this take a huge toll on caregivers and families, sometimes even more so than the person with the actual condition."
Frontotemporal Lobe Dementia Stages and Long Term Care
💡
Have a story about your caregiving journey? Please share here?
Help others realize that they are not alone.
Submit Your Caregiver Story
💡
Do you need help caring for a loved one?
Our Resources section can help you find the information and tools that you need. We have courses, videos, checklists, guidebooks, cheat sheets, how-to guides and more.
You can get started by clicking on the link below. We know that taking care of a loved one is hard work, but with our help you can get the support that you need.
Click here to go to Resources Section now!