Activities
We Are All Individuals? Person Centered Thinking Key to Care
In this blog post, we discuss the importance of person-centered thinking in care and its role in providing tailored and respectful care for individuals with dementia and other needs. Learn more about how to understand and meet the unique needs of the person you are caring for.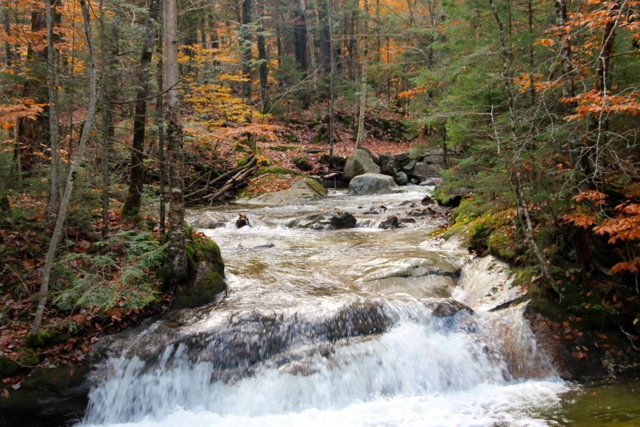 By Derek Fisher
What is person centered thinking? What role does it play in providing care?  let me explain.
We are all individuals, are we not?
I love soccer and cricket but you may hate them both. I hate soap operas on TV, but ,you may love them. I love my cup of tea ,but some people only drink coffee. I hate being cold, but you may like the temperature cooler than me. I love my garden and I am in heaven, if left alone, to work out there on a warm summer days. You may hate flowers and grass.I have my political views and you have yours. I respect, as we all should, your views,  your likes and dislikes.
So what's my point here! Quite simply it's this, we are all individuals.
What is Person Centered Thinking?
It is very important to know the person with whom you are caring for,  and their likes and dislikes.  This is called person centered care. I have seen people with dementia in care homes, sitting in a lounge in front of a TV.
The set was just put on any channel and the person left to watch whatever was showing. They were not asked if they wanted to watch TV or what channel they liked. They were just put there.
Another common scenario is when someone suffering from dementia is taken, with the best intentions, to an activity that they might find very boring. They were never given the opportunity to voice their opinion of what they would like.
To be fair to the care home they, the staff probably didn't know what that person liked and disliked. I go back to my opening lines…….I like watching soccer but maybe you don't. I want the communal TV on for my football but hang on, what about you? I must add, that a large number of care homes, do try to give the individual what they require.
Meal times can be very hard ,if the kitchen staff does not know what the resident likes or does not like.
Can you imagine being served food that you can't stomach? (pun intended)  Many dementia sufferers are very particular about their food and whether the place is a care home or day centre or indeed the person's home, food should be taken very seriously. I am sure that numerous homes know the food likes and dislikes but their job is a very difficult one to cater for all. A varied menu is the best option.
More on person centered thinking…
Activities are a vital component in a dementia sufferer's daily routine. Maybe a short afternoon walk or a going to the supermarket or shops for a few hours, is what that particular person likes to do.
In a care home there are, or should be, an activities member of staff. It is their job to put on interesting and varied activities on a daily basis. It is true to say that you can't please all the people all the time, so their job is a hard one.
A good activities director will have a conversation with the family and the care staff and most importantly the person themselves. This way they can ascertain the person's likes and dislikes.
However, what if you are a home caregiver or from an agency?  Now that's a different ball game or is it? Debatable issue?
Before a carer takes on the job someone from the agency should come to meet the client and the family. This is the golden opportunity to find out all about the person. The information should then be passed onto the carer.
Create A Person Centered Profile For Your Family Member
All of the above does not only apply to dementia sufferers, but to everyone needing care from an outsider. I work with people with disabilities and we try to ascertain their likes and dislikes before they take up residence on one of our buildings. I will say that the job of the activity person/people/team is a very hard one.
We are all individuals and should be treated as such, wherever we are. We need to have a varied lifestyle, that is tailored to our needs, and not for convenience for others.
We review a person's needs regularly and I know many care homes do the same. A home carer should be looking out for changes in their charge and adjust the lifestyle accordingly, but to suit the person rather that for convenience.
Person centered care
A family member caring for a loved one at home obviously knows what is liked and disliked and what activity is best to put on. But what about the family carer? They too ,are individuals and no two people take caring and the all the stress in the same way.
Some people take it in their stride while others flounder and seek help desperately. Some cry alone and some cry openly. Some admit that they need help and this is a sign of strength, to show that you need assistance is a very brave thing to admit. We are not all made the same and have differing feelings and this should be respected
To finally sum up if I may. We all need different things from life ,in many ways, and the only way others who care for you will know this is by them asking questions and having conversations.
The more information given to care homes and agencies and carers in general the better the life will be for the person in their care. Get to know the person. Listen to the family members and the family carer. Simply put …its called PERSON CENTERED CARE. Don't always go with the norm, try other ideas and think outside the box. My point is what is good for one is not always good for another.
The two main words are INDIVIDUALITY and PERSONALIZATION
Does anyone out there like football, cricket, gardening and watching the news whilst drinking tea? If so then you are not alone because that's what I like doing.
💡
Have you created a Person Centered Profile for your family member? How are you using that profile? Please share here.
Help others realize that they are not alone.
Submit Your Caregiver Story
💡
Have more questions? Check out the
Frequently Asked Question
section of the website. You will find a lot of different questions answered directly.