The Benefits of a Memory DVD for All Stages of Dementia
Read Charlotte Bartlett's personal story of how a memory DVD helped her husband in the late stages of dementia and learn how to make your own.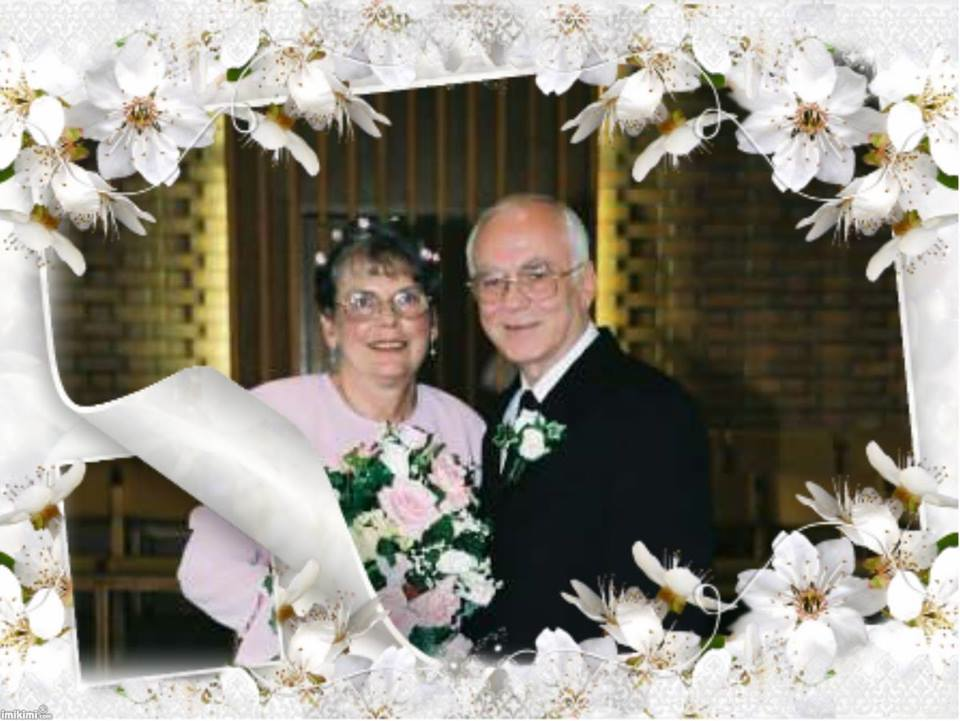 Memory Book for  Dementia
The benefits of a memory DVD was brought to my attention by Charlotte Bartlett. Charlotte's husband is presently in the late stages of dementia.
Here is her post:
My husband is in a nursing home with dementia …unable to walk and cannot speak as well.  He has been like this for several years.
Recently I had a memory DVD made which consists of :
pictures when his kids were young
Pictures of our wedding/ honeymoon in Mexico
Pictures in our home in Toronto and then in Hamilton
Trip to Israel
Family time with His kids
Family time with my kids
large pictures I had on the wall
I had over a hundred photos
I picked pan flute amazing grace and a Christian song for background music
Ended it with a bible verse
Benefits of Music with Dementia Patients
I had this made at Hamilton Media on Stone church Road E Hamilton
A good media outlet will let you check it after it is done for any needed changes
I was encouraged in doing this for I noted the smiles of happiness
that 5 years of dealing with dementia had caused me to forget.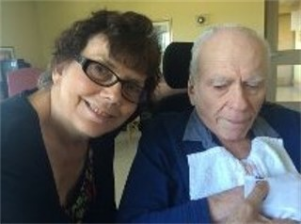 💡
Have more questions? Check out the
Frequently Asked Question
section of the website. You will find a lot of different questions answered directly.
Our Anniversary I took the DVD in to play.

His daughter came one day My husband really connected with both the DVD and reached out to his daughter holding her hand for over an hour.
The next morning his son called to inform me he was coming up that day. Again I played the DVD and my husband who has not been able to communicate since June 2011 looked at his son and said "How are you?".
He then took my hand and held it Oh so tight for nearly an hou.r
Both his kids have stated that no matter what transpires, these 2 days have given them memories they will never forget and always treasure.
I might add 3 days before our anniversary I posted about our anniversary
on facebook and people I know who are individuals of prayer, I do believe
covered that day with prayer but one thing for sure
THOSE TWO DAYS WERE DAYS OF GOD'S GRACE REACHING FORTH PLANTING GOOD MEMORIES
I have been ask by the nursing home that each day I visit to
bring in the DVD that the good memories can be registering in my
husband's mind replacing negative memories that were giving him nightmares
💡
Have a story about how music or pictures affected your family member with dementia? Please share here?
Help others realize that they are not alone.
Submit Your Caregiver Story
MAKE A MEMORY DVD that can be a blessing to both YOU and loved ones now
Memory DVDs can be a valuable tool for dementia patients and caregivers alike. Memory DVDs provide an easy way to store and keep track of memories, providing the patient with ongoing stimulation from familiar people and places. Memory DVDs are also convenient because they are portable and accessible anytime, anywhere.
For the dementia patient, Memory DVDs can help preserve precious memories. They can bring back fond times spent with family or friends, providing comfort during challenging times. Memory DVD's allow users to view scenes from their past in just a few clicks without having to search through piles of photos or videos.
Caregivers can also benefit from Memory DVDs by having a library of easily accessible clips that create meaningful interaction with the dementia patient while reminiscing about memories and places. Memory DVDs can also serve as a form of communication between the patient and their family, allowing them to share memories with loved ones near and far.
Overall, Memory DVDs can be beneficial for both dementia patients and their caregivers as they provide an easy way to store, access, and enjoy old memories. Memory DVDs bring back moments that would otherwise be forgotten, creating meaningful interactions while providing comfort during difficult times.
Adding music to your DVD can benefit the dementia by providing a calming effect, as well. Memory DVDs are easy and fun to create, so don't let them be forgotten!
**Takeaway: Memory DVDs can be a valuable tool for dementia patients and their caregivers alike, providing comfort during challenging times and allowing meaningful interactions with loved ones near and far. They are easy to make and provide an accessible way to preserve precious memories. Adding music to the Memory DVD can also have a calming effect on the patient.**
💡
Do you need help caring for a loved one?
Our Resources section can help you find the information and tools that you need. We have courses, videos, checklists, guidebooks, cheat sheets, how-to guides and more.
You can get started by clicking on the link below. We know that taking care of a loved one is hard work, but with our help you can get the support that you need.
Click here to go to Resources Section now!
Activities for Dementia Patients at Home
Studies Reveals How Your Caring can Slow Dementia
About the author Charlotte Bartlett
I was born with 4 types of Meningitis and the Sick Kids Hospital in Toronto gave me 10 days to live
In returning to Huntsville with my parents my funeral was planned.
The Doctors advised my parents if by chance I did live I would never walk or talk
WELL GOD HAD OTHER PLANS AS HE DOES FOR YOU AS WELL.
Although my lower back was partially paralyzed during 5 bouts of pneumonia in 14 months along with emphysema the Lord healed the paralysis. It was during this time he taught me on Inner Healing emphasizing WHAT is our FOCUS ON?
When we focus on Christ we allow His Word to transform our thinking
Luke 11:33-36 / Romans 12:2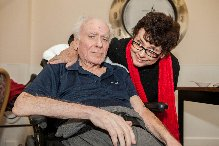 The Lord has opened doors for me to go on Evangelistic mission work to India 3 times with the Lord truly paving the way and going before me in a marvelous way
Through the ministry of Sam and Grace Thoman of Acton the Lord opened the opportunity to do a local TV program on the local cable for 17 years called Pentecostal Presence until the cable was sold.
The Lord's grace is ongoing if we would but believe
A 2nd touch of the Lord has released me from experiencing shock at various times a result of having the pneumonia
I thank the Lord for the awesome opportunity in being part of a local prayer ministry on a TV program outreach the past 8 years
God has a purpose for each one of us
BELIEVE and be FAITHFUL and so EXPERIENCE HIS GRACE