Safety Articles and Checklists
Medication Safety Tips for Seniors
Do you have elderly loved ones that are living with chronic conditions? Find out how to keep them safe from potential medication interactions.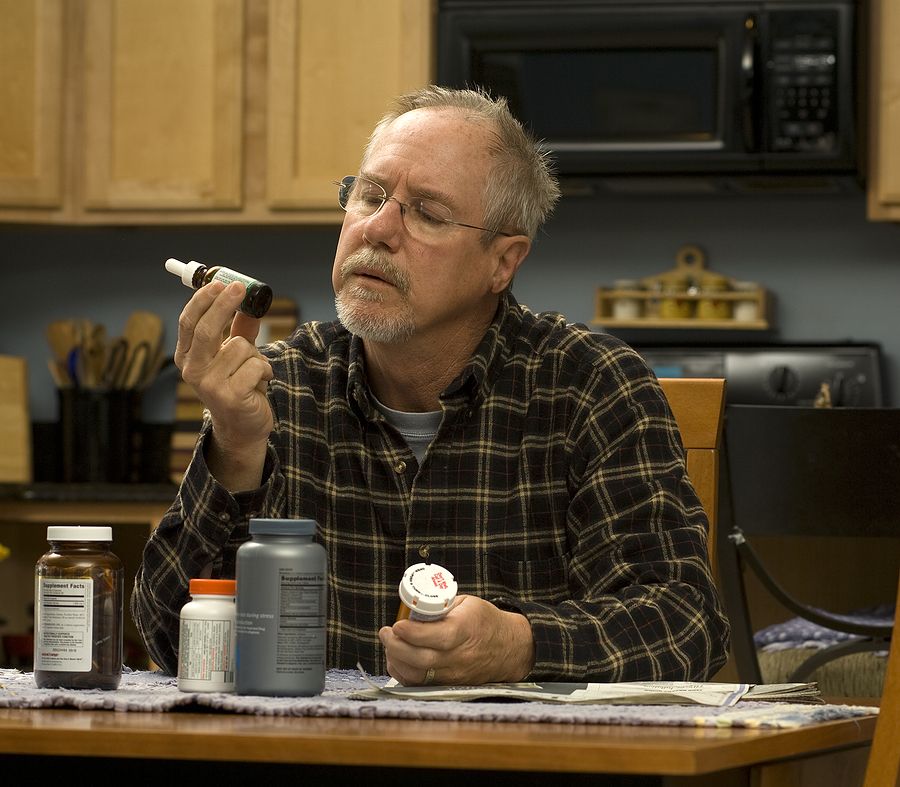 As we age, we find ourselves taking multiple prescribed medications. Many take over the counter medications, multiple nutritional supplements and alternative (natural) medications for their conditions. All this can put the aging body at risk for unpleasant interactions and misuse of medicines, herbs and supplements.
There are many variables that affect how an aging body reacts to medications. There are functioning changes that occur with aging, such as increased in the ph of stomach juices, a slower absorption of food and pills. This is due to a decrease in the stomach area for absorption and delayed emptying of the stomach. These small factors can affect how we respond to a medication.
The changes that occur within the aging body make the elderly individual more susceptible to unpleasant reactions or having a toxic reaction to a medication.
Medications food and even things you drink with the medicines can have an adverse reaction with other things you are taking. This includes over the counter medicines, natural alternatives and supplements. There are many over the counter medications that are available that should not be taken by a senior. Many of these over the counter medications taken with different prescribed medicines can be lethal to some individuals.  There are less toxic alternative medications available. Many of these medications may affect balance, concentration, cause fatigue and affect speech.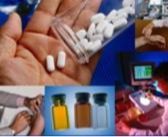 The number of medications that the average senior takes is 7 or 8 various medications in a given day. An individual over the age of 65 years old can anticipate a prescription change on the average of up to 12 times a year. This increase in medication use is due to the increase in the severity of chronic illnesses and the increase in diagnosing multiple health problems. Health care professionals are also over prescribing medications.
The ability to take medications at the right time, the right dose and with the proper food or liquid and at times, such a half hour before a meal, or with food or on an empty stomach is known as medication compliance. This becomes a problem when an individual has so many medications to take. Research studies have shown that as much as 50 percent of all seniors fail to be totally compliant with their medication regime.
More on Medication Safety Tips for Seniors
This non-compliance results in 20 to 30 percent of hospital admissions of those over the age of 65 years old. Many of these preventable hospitalizations result in death. These deaths were due to a severe adverse reaction to mediation.
Researchers estimate that over 200, 000 admissions a year to nursing homes are the result of a senior living by themselves and not able to maintain medication compliance.
The aging population sustains more than 500,000 preventable medication side effects each year.  Research studies show that 20 percent of those side effects are caused by human error. Adverse reactions to medications are seven times more likely to occur in individuals over the age of 65 years old. Many of these go unreported and do not result in hospitalization.
Factors that contribute to medication non compliance:
History of multiple medical conditions
No one physician maintaining responsibility for medication management   responsible. Senior is seeing multiple health care professionals or specialists. Each is prescribing medications.
Senior is on multiple medications
Inability to pay for medications – does not take medications regularly
Changes in the dose or strength of medication that individual was already taking
Cognitive or physical impairment
Living alone
Errors when taking medications are preventable. Putting systems in place will assure success and lessen the chances of an error.
It is important that a caregiver take time to assess if there is a financial reason for non-compliance.  Seniors on a fixed income cannot always able to afford the medications prescribed. Many are too embarrassed or too proud to discuss this situation with the doctor.
Have Medicare?  Inside the Governments Drug Data –Here is important information on your medications. Did you know that Medicare does not monitor medication prescribers. This is putting seniors are risk. Use this Prescriber Check up to see how your medical provider stacks up against their peers.
Concerned about Patient Safety check out this series
Nursing Home Inspect– Use this tool to compare nursing homes in a state based on the deficiencies cited by regulators and the penalties imposed in the past three years. You can also search over 60,000 nursing home inspection reports to look for trends or patterns.
Looking for Assisted Living? read this to learn about the pros and cons about assisted living
Report Abuse in Assisted LIving
The Empowered Patient Coalition
The Empowered Patient Coalition is dedicated to providing an unprecedented level of information, resources and educational support to the public. The Coalition is committed to promoting a culture of transparency, meaningful interaction and active participation that will allow patients and their advocates to assume a greater role in improving the safety and the quality of their health care.
Report a Medication of Medical Product
Here's a link to find out if your health care provider is receiving  money from drug companies– IT DOES AFFECT WHAT THEY PRESCRIBE