Financial / Legal
Medicare Coverage: How Hospitals Are Deceiving Medicare Patients
Learn how early discharge is affecting up to 600,000 Medicare recipients and what can be done to protect vulnerable patients.
An article by Matthew Shepard, of the Medicare Advocacy Organization, confirmed a serious violation by hospitals . This is to put money in their pockets. This is with total disregard to the financial consequences of the Medicare recipient. The negative consequences, suffered by Medicare patients that required post hospital care, has been financially devastating. This has impacted to as many as 600, 000 Medicare recipients.
Hospitals are facing a double edged sword. They receive a higher level of reimbursement for a hospital stay if the patient is discharged sooner than Medicare length of stay.
How To Protect Yourself From Unexpected Bills
There is a big movement by hospitals to discharge as early as possible. They often send ill patients to skilled care sooner than they should. This is done for financial purposes and not what is in the best interest of the patient.
The result was a trend many Medicare patients returned to the hospital within 30 days after they discharged them.
Medicare requires a 3-day stay in the hospital (a patient must be in for 3 midnights) in order for, a patient , to qualify for skilled care benefits.
There are several motivating financial factors for this issue. This have led to an increase in the use of observation stays versus inpatient stays.
Medicare reimburses more money to the hospitals for short inpatient stays vs for an observation stay.
Medicare financially punishes the hospitals. This punishment is for a Medicare patient returning to the hospital. This is within the first 30 days after discharge.
Government policy makers reacted. They punished hospitals financially, by no longer paying for that next admission.
Hospitals responded. To get financial reimbursement for the care provided, they used a billing code for observation.
Herein lies the problem. Many very ill patients had bills coded as observation. They were not seen by Medicare as an inpatient the hospital.
They did not meet the 3 day stay in the hospital.
The patients that needed ongoing care did not meet the Medicare requirements for skilled care.
Families had to take their family member home or privately pay for an admission to a skilled care unit.
The Department of Health and Human Services' Office of Inspector General (OIG) addresses … the Hospitals' Use of Observation Stays and Short Inpatient Stays for Medicare Beneficiaries:
Hospitals, will provide the returning patient with the level of service required. But bill is under observation stay benefit. This negatively impacts the Medicare patient financially. As when more care is required in a skilled setting.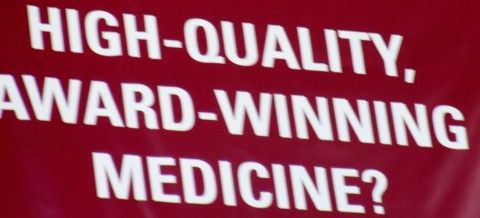 According to Mr. Shepard, "The Medicare program and Medicare beneficiaries pay more for short inpatient stays than for observation stays:
The Medicare program paid an average of $5,142 for each short inpatient stay, compared to $1,741 for each observation stay.
Medicare beneficiaries paid an average of $725 per inpatient stay. Compared to $410 for each observation stay (and $528 if drug costs were included in each observation stay).
Medicare beneficiaries had 617,702 hospital stays lasting more than three nights that did not qualify them for Skilled Nursing Facility care.
The OIG report notes that 617,702 observation and long outpatient stays lasted more than three nights. In some of the stays, patients were first classified as outpatients and were subsequently admitted as inpatients. "
💡
Have more questions? Check out the
Frequently Asked Question
section of the website. You will find a lot of different questions answered directly.
Some interesting stories of individuals that contacted the Medicare Advocacy Group:
Medicare will not pay for a SNF stay under Part A unless the beneficiary has been classified as an inpatient for at least three consecutive days. Not counting the day of discharge. The Center for Medicare Advocacy hears daily from beneficiaries who are denied Medicare coverage for their SNF stay . Because of observation status.
One recent call involved an 86-year old woman who was hospitalized with a broken shoulder. Initially admitted as an inpatient. The woman was reclassified by the hospital as an outpatient.
She stayed three midnights and then went to a SNF for rehabilitation. Where she paid, out-of-pocket, $7,600 for the first month and was told she would be billed $10,000 for the second month.
A second recent call involved an 87-year old woman who fractured her shoulder. Called an outpatient by the hospital for her entire four-day stay. She paid $10,650 for her subsequent one-month stay in the SNF.
A third beneficiary, an 89 year-old woman was hospitalized for three days with pneumonia. And sent home. She returned to the hospital the next day, having fallen and broken her hip.
She remained in the hospital for six days as an "outpatient in bed. " Then went to a SNF, paying out-of-pocket for her care.
The Center for Medicare Advocacy has materials on its website to help beneficiaries and their families with observation status.
You can contact your senators and representatives about legislation to end the problem at http://org.salsalabs.com/o/777/p/dia/action/public/?action_KEY=8514.
💡
Have a story about an unexpected bill that was not covered? Please share here?
Help others realize that they are not alone.
Submit Your Caregiver Story
💡
Do you need help caring for a loved one?
Our Resources section can help you find the information and tools that you need. We have courses, videos, checklists, guidebooks, cheat sheets, how-to guides and more.
You can get started by clicking on the link below. We know that taking care of a loved one is hard work, but with our help you can get the support that you need.
Click here to go to Resources Section now!
---
You might also like this article: