Iowa Caucus Day Message: Honoring Caregivers and Demanding Change
An open letter to presidential candidates on the important issue of caregiving and the crisis it poses. The author shares their personal story of caring for their father with a rare brain disease and applauds Secretary Hillary Clinton for acknowledging the crisis and proposing a plan for relief.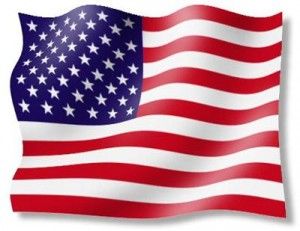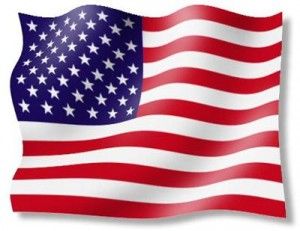 By David Heitz
Today marks a momentous occasion for our community, the Quad-Cities, as we take center stage on the national platform during the Iowa Caucus. In the spirit of this important day, I am crafting an open letter to the presidential candidates, addressing a matter close to my heart, one that resonates with countless friends across the nation: the vital role of caregivers.
In this critical juncture, I want to commend Secretary Hillary Clinton for acknowledging and tackling the caregiver crisis with a comprehensive plan. While I am an undecided voter and refrain from endorsing any candidate, I deeply appreciate Secretary Clinton's dedication to addressing this pressing issue on her campaign trail.
The significance of caregiving has become deeply personal to me. My father, a proud United Auto Workers member and a retiree from John Deere, a company renowned for its exceptional tractors, passed away in a nursing home on September 27th. By his side were my brother, a hospice social worker to whom I am endlessly grateful, and myself.
My father embodied hard work and determination throughout his life.
Before his time in the nursing home, my father had spent over $100,000 from his hard-earned savings to reside in a memory care facility for over two years. Astonishingly, the facility did not even extend the gesture of sending a plant upon his passing.
Read More: Creating Cherished Moments with Loved Ones Affected by Dementia
A Painful Farewell
My father's life was claimed by a rare brain disease, behavioral-variant frontotemporal degeneration (BvFTD), or Pick's Disease. This journey began when I returned to the Quad-Cities from Los Angeles in 2002, finding my father already residing in a facility.
On that September day in 2002, my father made the decision to leave the assisted living facility and return to his apartment. This marked the start of my daily visits to check on him, a routine that involved countless responsibilities that extend far beyond the comprehension of most. Caregiving entails enduring insults with grace, offering companionship when others turn away, and responding to every call, no matter the hour. It's an ongoing commitment that demands unwavering dedication and strength.
The Silent Struggles of Caregiving
Many do not comprehend the profound nature of caregiving. The emotional and physical toll it exacts is immeasurable. From managing their basic needs to providing support during falls and offering a listening ear as they recount familiar stories, caregiving encompasses every facet of life. In my case, it even led me to move in with my father full-time, a decision driven by love and concern, even as I grappled with my own challenges.
Over time, accusations of spoiling and dependency surfaced. Today, I find myself expending hundreds of dollars on legal fees, simply to ensure my rightful inheritance according to my father's will.
A Looming Crisis
Every day, our nation welcomes 11,000 new 65-year-olds, a population whose bodies often outlast their minds. The demand for round-the-clock care has reached staggering proportions, while a disheartening reality unfolds for many seniors: the erosion of their life savings amid potential abuse. Shockingly, these abuses sometimes originate within families, and at other times, within profit-driven institutions.
Recognizing Caregivers' Role in Long-Term Care
In the course of my journey, I had the privilege of interviewing U.S. Secretary of Aging Kathy Greenlee, a conversation that left an indelible mark on me. Her poignant words underscored the gravity of elder abuse: "there are no survivors." This solemn truth resonates deeply with caregivers, who often bear witness to the painful toll of neglect and maltreatment.
What is the RAISE Family Caregivers Act?
A Battle Against Injustice
The frustration and anger born from our broken elder care system led me to embrace sobriety, a choice that saved me from the depths of despair. The incompetence within the system can incite profound rage, pushing caregivers to the brink. My own experience navigating the system—enduring disrespect and bureaucracy—culminated in my unjust imprisonment due to a disagreement with facility employees.
The Struggle for Reform
To my astonishment, the battle to regain my freedom revealed glaring flaws within the system, but also its potential for redemption. Reports of abuse went unheard, while my attempts to advocate for my father's well-being were met with skepticism and hostility. The experiences I endured, though painful, underscored the need for transformative change.
A Plea for Reform
As caregivers, we find ourselves at a crossroads, facing grave challenges that demand collective action. I implore all presidential candidates to take a stand and articulate their strategies for addressing this national health crisis:
1.Protecting the elderly from physical and mental abuse.
3.2.Safeguarding caregivers from exploitation and hardship.
4.Ensuring that families' savings remain intact in the face of long-term care costs.
5.Preserving vital sibling relationships from the strains of caregiving.
As caregivers, we must stand united, using our voices to elicit tangible change. Let us seize this opportunity to engage with the candidates, to challenge them on these issues as they traverse our communities during the campaign trail.
Anticipating the Road Ahead
I eagerly await the responses of the candidates themselves and am committed to relaying their proposals to support caregivers in the aftermath of the Iowa caucus. Our collective advocacy has the power to reshape the trajectory of caregiving in our nation. Together, we can illuminate the shadows cast by abuse, neglect, and financial strain, transforming our struggles into a beacon of hope for the future.
💡
We have a a serious caregiver crisis in the US. Have a story about your challenges and struggles as a family caregiver? Please share here? Let's collect stories to send to our legislators.
Help others realize that they are not alone.
Submit Your Caregiver Story
💡
Have more questions? Check out the
Frequently Asked Question
section of the website. You will find a lot of different questions answered directly.
---
You might also like this article: