Fa la la! Happy Holidays! Deck the halls, stuff the turkey, and bake the pies. Set the table; decorate every corner of the house. Smile!
The holiday season is upon us once again. It is a time to give thanks for what we have, show kindness and compassion to others. Relish in the company of our family and friends… while delighting in the enticing food and drink… those are abundantly spread around at every gathering. Marveling at a winter wonderland, enjoying the lights twinkling against sparkly decor. For many, it is an amazing time. This, however, is not the reality many face during the holidays. Not everyone has a large, warm family to embrace them, friends to celebrate with. Many struggle with finding a decent meal.
Many struggle with grief and depression during this festive time. A time when we are supposed to be with the ones we love, while the ones we want to be with the most are no longer with us.
My mother was the holiday queen. She decorated every inch of the house. Baked delectable treats and cooked savory meals. She was a force to be reckoned with. Her holiday spirit was infectious and no one was immune. Growing up with my family provided me with a lifetime worth of the warm, fuzzy memories… that we see advertised in commercials and print. Norman Rockwell could have painted my memories.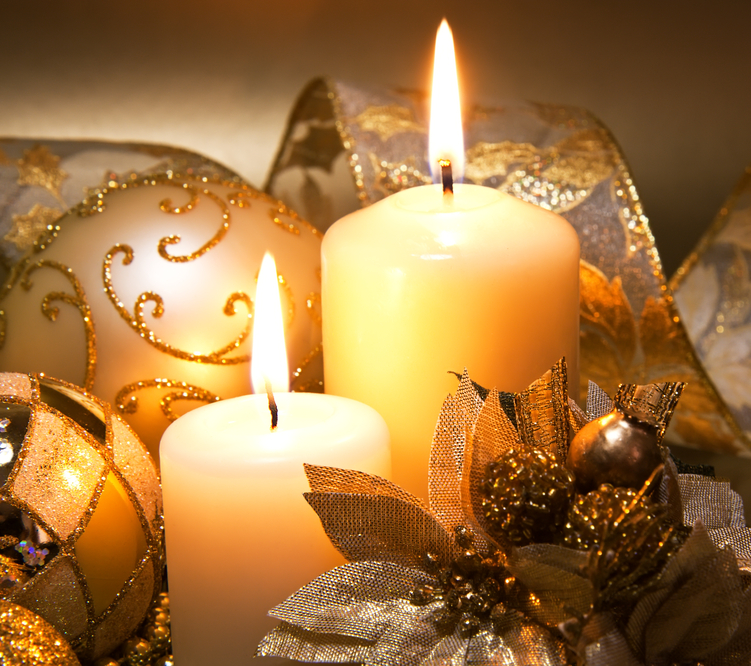 My mother passed away January 21, 2008. My daughter was 9 months old. During my daughters first nine months of life I was not only nursing her, but my mother as well. In March of 2007, while I was pregnant, my mother had a massive heart attack, causing damage to 80% of her heart. She had major surgery and died several times. She was in a coma for a week. I spent the last several weeks of pregnancy traveling to the hospital twice a day with my father. Then to the nursing home she was placed in for rehab. She spent the remainder of her months in and out of hospitals and physical rehab.
We knew it was her last holiday season. She knew it, though she didn't speak of it. She still exuded such enthusiasm from her sickbed, in my parent's living room. Slowly, she started to turn around. She began walking and even cooking. The holiday season was upon her, and it was her first, and last with her only grandchild. My mother managed to set up her enormous Christmas village all on her own… down to the very last tiny tree, ceramic village person. It was beautiful.
Then she was gone. The first few months of grief were deep and intense. I was mourning, and caring for a baby. My dad and I became inseparable in our grief. They were married 47 years. Eventually the grief became lighter, slowly, as time takes time. And there is no time limit on grief.
More on dealing with grief during the holidays…
Suddenly, it was autumn. Thanksgiving and Christmas were right around the corner, and i was faced with a dilemma. I couldn't bake. In reality, I am quite adept with confections, having learned from the best. But as I was gathering my ingredients for the piecrusts, I simply froze. The idea of peeling the apples, monitoring the crust, combining the cinnamon and nutmeg, overwhelmed me. . How do I do this? Why SHOULD I do this? What was the point? I was crushed by panic and despair. That was the year my husband learned how to bake pies.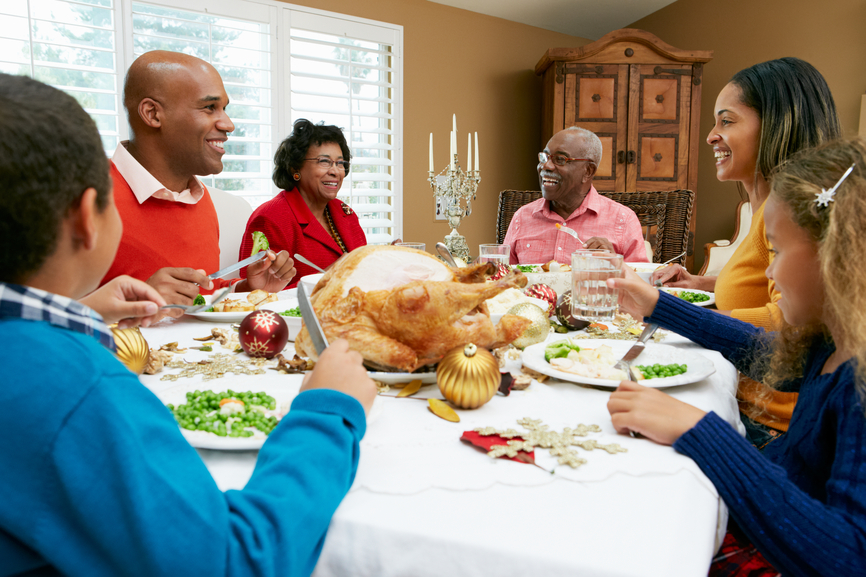 Fast-forward five years. My husband moved the three of us back into my childhood home… after my father receiver his Alzheimer's diagnosis. I was in a deep depression over the loss of the home I made, my dad's diagnosis and the reality of being a caregiver again. I was still an avid baker, but suddenly couldn't bake again. Nothing, not even my mom's famous chocolate chips cookies. Here I was, in my childhood home… where i learned all my skills, with a beautiful kitchen, and I couldn't do one of the many things that brought me joy. Her essence was still in every corner, and I couldn't escape it.
And then as they always do, the holidays came around. I still couldn't bake normal treats like cookies or cakes, forget about the Thanksgiving pies. I couldn't even muster up the ability to talk my husband through it. We had store-bought pies for the first time, ever, on a holiday. My daughter was frustrated with me because baking was one of our special times together. She had my banana bread recipe memorized by age 4. This seemingly irrational paralysis was now affecting my child. That added even more stress to the issue.
It has now been two years since we moved in. My husband left us exactly one year after moving in. Yet, another form, of loss and grief. I managed to bake one batch of cookies, just a couple of months ago. They were horrible. Mom taught me that the main ingredient in baking and cooking was love. I tasted its absence. Many friends have urged me to create my treats in honor of my mother's memory. This makes sense, but I still cannot do it. Baking was the one thing that my mom and I did together, cementing the mother/daughter bond that is a sacred one.
It has been seven years since I lost my mom. I have lost many other very significant people in these last years. It is during the holidays it is the grief surrounding her loss that affects me the most. It is painful. I try for my daughter to create the happy, shiny, festive holiday experiences for her. I do my best, but it's not enough for me. The memories of the decorations and the baking and bonding are profound. Even, after all this time, I refuse to do holiday baking. It is simply too painful for me to partake in. I have accepted this for the most part, though it pains me that I cannot share this memory with my daughter. As I said, the mother daughter bond is sacred to me, and I fear she is missing out on something.
As selfish as it may sound, I am ok with this. My belief that I have learned … in my emotional journey through death and grief is, our emotions must be honored.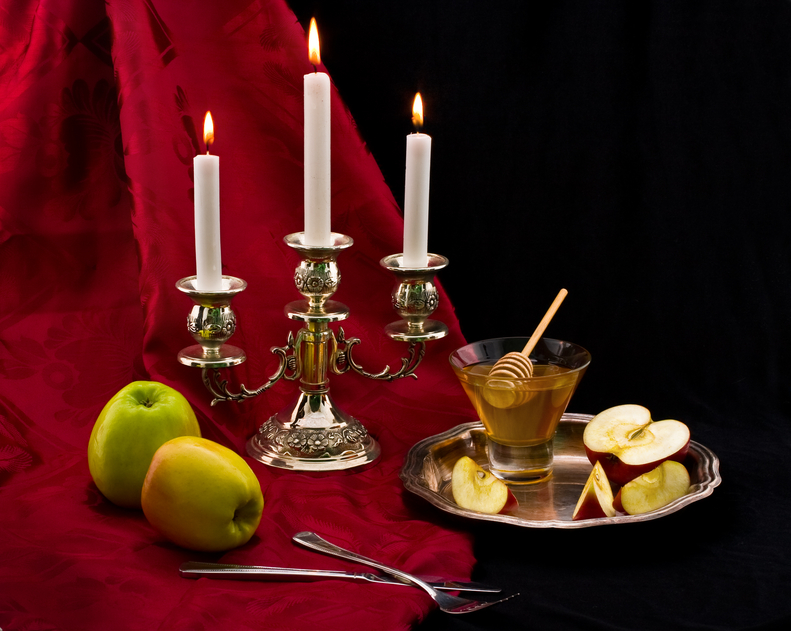 We, as people, have no problem doing this with the pleasant emotions. But it is our sad, dark emotions that also must be honored. They must be honored in order to learn how to deal with them, how to express them, how to heal them. Our feelings of sadness, despair, and anxiety when we lose a loved one are complex. They are wound around the intimate relationship we had with the loved one.
As I sit in the dining room of my childhood home writing this, Thanksgiving is a few days away. My dad, daughter and I were invited to break bread at my cousin's home. It is a relief for me, because I don't have to make the pies. Or even buy them. Instead, I am contributing homemade bread to the feast. Bread is ok to make, but not dessert. I don't understand why that is, but I am not going to examine it.
Holidays are not the same without our loved ones who have passed. But we manage. We do it for our families and friends that are still with us. Somehow, we find the strength to put on a smile and plunge forth into the chaos of it all. We shop, decorate, cook and mingle with our circles. But inside there is an ache, and it emerges in different ways for everyone. All we can do is honor it and move forward for no matter how much we cry, it will not bring them back. So we find a reason to keep it together. For me it's my daughter and father. The need to make memories for her and him, to the degree he can remember, is strong.
So deck those halls. Prepare the feasts. Smile. Do it for those that are with us in the here and now, because that is all that matters.
What the Loss of a Love One Also Takes From Us
Please share your thoughts and feelings about holidays, or end of life issues.
Now is your chance to have your say. Share your unique point of view!
PLEASE NOTE: This page is intended to provide an outlet for people who are providing and advocating for an aging senior in their life. It is not intended as a replacement for legal, medical or professional advice.
Want to express yourself?
Do it here!
You're probably not alone–your personal experience could resonate with other readers on this site. Share your stories, ask your questions, rant, rave or stomp your feet!
No profanity or flames please this is a Family Friendly site.
Either way, we'd love to hear from you!
You don't need to be a professional writer. All you need is the desire to share an experience or ask others for help with a situation or question. I love to hear stories of your family member and your situation .
So, please, share a few pictures of yourself or your family member.
Here are a few things you should know about sharing with Care Giver Relief.com :
If you are sharing a story, remember… sharing your experience will help others with similar situations.
When it comes to a question, a little bit of information about your situation would be most helpful. You do not have to follow the amount of content rule.
Here's what we would not publish:
No affiliate or commercial links please
No thinly disguised advertorial
No stories that have been published elsewhere
No sales pitches for products or businesses.
I've let a few through in the past – those links will be deleted in the coming weeks so please don't bother sending any more in.
Don't forget to provide a link to your personal website or blog so we can link back to you!
Try to include at least one photograph (it really does make a story come alive) but no more than four. Tell us what's in each picture.
Don't forget to include your full name and email so I can get back to you if I have any questions.
One more thing:
I'll do everything I can to publish your story. Sometimes I get submissions that simply don't make the cut – because they don't follow the guidelines.
I can't reply individually. If your piece doesn't appear soon after you submit it, chances are it doesn't meet requirements.
So please, read the above carefully – and hit that keyboard. The rest of us can't wait to read your post.