Hip Replacement Recall: Dangerous Side Effects of the DePuy ASR Hip System
ohnson & Johnson has agreed to pay $2.5 billion to settle lawsuits from patients injured by DePuy Orthopaedics' ASR hip implants. The implants were recalled in 2010 after a high failure rate was discovered. Symptoms included intense pain, metal poisoning, and revision surgeries for many patients.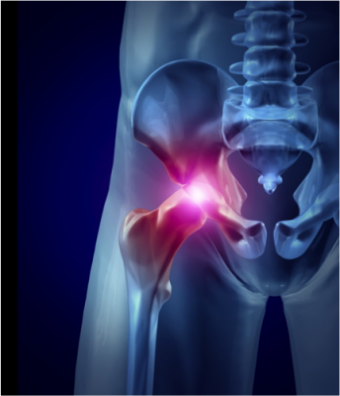 Breaking News: Hip replacement recall
Johnson & Johnson has agreed to pay out $2.5 billion to settle a round of lawsuits … over the ASR hip implants made by its subsidiary, DePuy Orthopaedics.
It's a huge agreement surrounding a product that was implanted in tens of thousands of Americans. A high number of them claim their lives were made worse after having an ASR hip implanted.
Patients blame the implants for injuring them… and forcing them to have additional surgeries… (called revisions) to have a new implant inserted.
The ASR was recalled in 2010 after the National Joint Registry of England and Wales… found that 13 percent of ASR total hip replacements failed within five years. More troubling information about the device came out in early 2013:
40 percent of ASR products are expected to fail within five years.
The $2.5 billion settlement was agreed upon in November 2013… and is one of the largest medical device payouts in history. This might not be the end of it for Johnson & Johnson. November's agreement covered about 8,000 cases… but thousands of lawsuits are still pending.
More on Hip replacement recall…
ASR Linked to Several Complications
The Articular Surface Replacement (ASR) was intended to be a design win for DePuy… as manufacturers believed that devices … that consisted of a metal ball and metal socket… would last longer than normal implants and provide better movement.
Patients reported the opposite. Saying they experienced intense pain and other illnesses as a result of the device. Some people with ASR hip devices said the pain was so intense… they couldn't stand up long enough to do everyday activities like cook dinner.
The biggest problem with the ASR is that… as the ball moves within the cup during regular movements… tiny metal particles flake off the implant and into the tissues. This can lead to metal poisoning.
The ASR devices also can cause bone, muscle and nerve damage. In some patients… doctors reported seeing masses of dead tissue in the thigh area. These are called pseudotumors.
With most of these complications, patients require a second surgery… just months or a few years after their original surgery. Revision surgeries are more difficult than the original operation… and come with a longer recovery period.
In some cases, patients suffer so much damage from the implant that they will never be able to walk the same again.
More on Hip replacement recall…
Recall and Lawsuits
When DePuy learned about the European stats… and injuries in the United States — it recalled the ASR hip devices. Unfortunately, nearly 30,000 Americans had already had the controversial hip implanted.
DePuy sent out recall notices in August 2010 … informing health care providers about the research… that had revealed higher than normal revision rates. In December 2010… DePuy sent letters to patients who had had or were preparing to have revision surgery.
Talks about possible settlements have been ongoing since… until the November 2013 agreement was announced. The $2.5 billion settlement appears to relate only to patients who have had revision surgery. Individual settlements will vary… based on the severity of the injuries and the patient's medical history.
Because the legal system is complicate… , it's important for patients to find a qualified attorney … to help them receive any compensation they may be entitled to.
Julian Hills has been a staff writer for Drugwatch since 2013. He has a background in newspaper and television journalism.  He studied Communication and English at Florida State University.