The Future Assisted Living Is In Our Hands- Part 4
With a growing recognition of mistreatment in assisted living facilities, it's important to address the issue of elder abuse.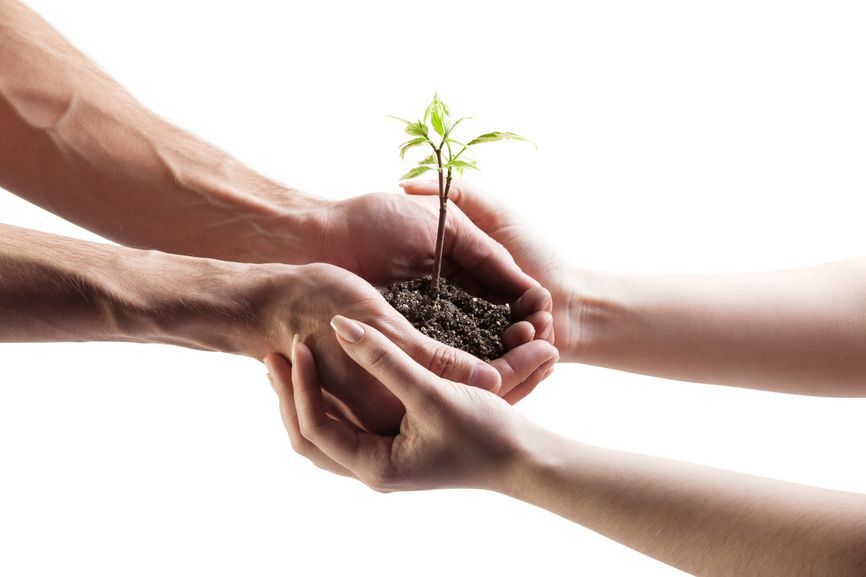 Why the Future  Assisted Living is in our hands
My Response to Granger Cobb and the ALFA and ASHA
As a nurse that has almost 40 years experience, I welcomed the Frontline story. It is a long time in coming. The stories shared were not new ones, and do not happen in just the corporate facilities.  There has been a growing recognition of the mistreatment of residents in assisted living facilities over the past few years. It is a serious issue that needs to be addressed.
There are actually studies out there  that estimate the frequency of elder abuse in nursing homes and assisted living is between four to five percent. For every case that is reported there are 5 cases that go unreported.  We have a serious health care crisis on our hands.
As I was investigating the statistics for abuse reported in Assisted Living, I was shocked. There is no official system in place to report the abuse. And the information that is available is very limited.
This may be for several reasons. Many individuals in Assisted Living do not report any abuse because of fear or embarrassment. Some have a fear that they may have to move to a nursing home.
It is noted that two thirds of the residents in Assisted Living have some form of dementia. they may not have the capability to report any abuse, do not have the physical means to report the abuse (lack of a phone). I know from personal experience that the administration in many of the buildings does not want to hear or take time to listen to concerns or issues that residents raise.
I recently had a client that had ants in her room. Now, she was an impeccably clean person. She was in a wheelchair and did have a home care nurse come three times a week to dress here wounds. I heard my client tell the staff multiple times about her ant problem, The staff even came in and checked  out her drawers and refrigerator look for a cause. They saw the ants, but nothing was done. It took her home care nurse to find her in bed with ants crawling all over her for the facility to take action.
The threat of the ombudsman being called was what the facility needed to take action.
The Frontline story has taken the first step to make the public aware of how dangerous assisted living can be. There are drastic and dramatic changes that need to occur. Assisted Living needs to have rules and regulations to monitor this growing industry.
More on the future  assisted living...
According to the Nursing Home Abuse Center
the larger the facility and the larger the numbers of patients and staff, the higher the risk is of mental neglect, physical neglect, and total number of abuse incidents.
For a report done by the Nursing Home Abuse Center, 622 assisted living facilities in California, Florida, Ohio, and Oregon were studied using survey methods and interviews. According to the report, frequently identified problems included failure to provide sufficient care to residents after an accident, unqualified or insufficient staff, failure to provide medications or store medications adequately, and failure to follow admission and discharge policies required by state regulations.
The GAO, The United States Government and Accountability  Office, reports that the main factors relating to inadequate care relates to inadequate staff training and high staff turnover. This means that the staff does not have adequate knowledge of the residents, is not aware of their physical and mental or medical health issues. lack of continuity causes the residents to feel insecure. The fact that two thirds of people in Assisted Living have dementia and  require consistency and routine that is vital to avoid challenging behaviors. These inconsistencies promote aggression by the resident and resulting mistreatment by staff.
Mr. Cobb and the ALFA there are major changes needed to occur in this industry. You can no longer hide from the fact that numerous studies confirm there is a need to protect the residents in Assisted Living.
It is time to create and establish enforcement systems in assisted living and board and care  facilities. It is also time for  government controls and systems be put into place to periodically evaluate facilities. CQI ( Continuous Quality Improvement)  needs to initiated to not only  be preventing abuse, but prioritizing  family and resident issues and satisfaction, and promote accountability of the facility to meet and exceed the regulations set by the state or federal government. It is also time to put the necessary policies in place that would allow facilities to close to new admissions until improvement or completely closing facilities that fail to meet the required standards. I think it is also important to put a system in place that would not allow an organization that has closed to be permitted to reorganize and change it name, to operate again.
It is time that consumers encourage and vote in policy makers that would support an increase in wages and benefits for the long term care workforce. The staff in long term care should be offered advancement opportunities with ongoing training. When I learned that only 8 hours of training is given to Emeritus staff for their memory care units, I was appalled.
It takes extensive training to learn about the types of dementia, the parts of the brain that are affected and how that affects how a person responds to their environment. Person Centered Dementia Care , habitation training, behavioral approaches and activities are necessary to avoid negative and challenging behaviors.
Activities should be available to residents in the evening and on weekends. Routines are the key to successful approaches to proper memory care. Every Assisted Living that promotes memory care, charges much more, but does not offer the level of service commensurate with that increase level of care.
The pay scale for these employees should be commensurate with their hard work  and the responsibility that is expected of them. They should also be rewarded with acknowledgment and other forms of reward programs to promote a place where staff want to stay and work. Decreasing staff turnover saves the building money, provides better resident care and higher levels of customer and employee satisfaction.
It is more important than ever before that residents of assisted living and their families take an active role in preventing abuse by listening to their family members, get involved in resident council,  and insist on having regular family council meetings with the administration to discuss issues in the building .
There is one more step I am going to encourage family members to do. I only am doing this, because this is a strong industry with a large lobbying faction. If at any time you feel that your family member is being mistreated or neglected, take time to report to your Ombudsman. If you do not feel that things were handled to your satisfaction, I urge you to see a nursing home attorney, that handles abuse cases, to discuss your legal options.
I know I have given you a lot of information. I want to give you all an opportunity to tell us your experiences in Assisted Living- the good, the bad, the ugly.
💡
Have more questions? Check out the
Frequently Asked Question
section of the website. You will find a lot of different questions answered directly.
💡
Have a story about your expereince in Assisted Living? Please share here?
Help others realize that they are not alone.
Submit Your Caregiver Story