I Was My Mothers Full Time Caregiver for 3 Years. Now My Brother Says I was a Mooch Living for Free While Caring for My Mom
Cindy shares her personal journey as a live-in, full-time caregiver for her mother and the challenges she faced after her passing, including legal battles with her brother. A powerful and emotional story for those dealing with a similar situation.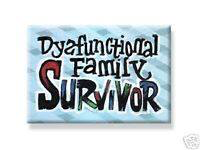 Well here goes….first I'll start with my mom passed on this past Monday at 6:25pm.
I have been her live in, full time caregiver for over three years and it has been joyous at times and hell at times. She had uncontrolled diabetes (type2), uncontrolled AFIB, uncontrolled hypertension, a brain injury that caused water on the brain that was untreated and Urinary Tract Infection's.
She took meds for everything, but nothing really helped, she ate sugar, drank coffee, was a hyper nut, and had permanent, progressive brain damage.
On the 23rd of December she had an event that caused her to be transported to the hospital, be admitted and treatment was started for the AFIB (heartbeat 140 to 190).
Finally after a week, and after maxing out recommended meds (cardizam at 600 mg a day, metoprolol 400mg) and others her pulse was at 90. The feeling was that part was physiological the other was bad valve.
She was sent to a rehab. Well all was going pretty well, until my brother, a lawyer and a real prick, became her new best friend, and the one with the answers to her medical problems. He started working on her by telling her a didn't know what I was doing ( I had medical POA).
Finally after two weeks, unbeknownst, to me she rescinded my POA and got a new one.
I knew mom was nervous acting, but I didn't know why. On this past Sunday night I went to visit her and she was in severe AFIB. I alerted the staff and they decided to transport her to hospital ASAP.
I wanted her to be monitored and stabilized, my brother had other ideas. He got with this cardiologist and they (the dr) wanted to do a heart nerve ablation.
Mom always said she didn't want any operations, she was very weak and with all the other stuff, I felt she should not have any procedures. I asked her, "are you sure", "do you want Mike making these decisions?"
She told me yes. She was not in her right mind, but what could I do? Anyway, I told her, he's going to kill you.
On the way to the operating room, she coded, they started CPR, she vomited and aspirated her vomit. She died, less than 24 hours from my prediction.
Now, my brother is saying it's my fault, because the quack doctor is now trying to cover his butt and is now saying mom had a septic infection and this caused this.
I am so lost, tired and sad. I'm the cause of all of my mom's problems in their eyes. They are now trying to break the terms of the will.
I hired an attorney yesterday. I don't even know when the funeral is.
What a mess. It will work out and attorney says it will get straightened out, especially after it send an invoice to the estate for 24/7 care for 3+ years. Won't that give them a jolt? They consider me a mooch for living with mom and think they were doing me a favor by allowing me change my mother's diapers.
I could go on and on, but for some of you that know about addictions, I will add, my brother is a nasty, functioning alcoholic. My mom knew death was close and he came in promising a miracle if she would just sign the papers.
She wasn't in her right mind but she signed and killed herself. When I saw her, forgive me, for the squimish, but she was in the ER and after all their attempts to resuscitate her, she looked like she had been mugged.
She had a DNR. Oh well, she was very sick, but they finished her off.
I keep thinking that I must do something for mom because we had a schedule, I'm trying to adjust to not having to clean her, med her, feed her, console her, find her remote control, plan dr appt, you all know the rest.
Is there anything I could have done to protect myself?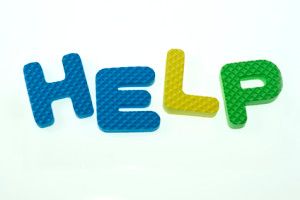 Thank you for sharing your story with us Cindy. First let me say how sorry I am to hear about the loss of your mother. There are so many caregivers dealing with uninvolved siblings taking actions against them after their caregiving journey is over.
It is sad when your own family members go on the attack when you are grieving and dealing with the loss of your mother. It happens every single day, in the caregiver world.
I am glad that you are seeking the advice of an attorney. While you cannot be prepared for the actions and drama a greedy family member takes, a caregiver, can, and should take steps tp protect themselves.
I encourage all caregivers to explore the benefits of a family caregiver contract.
---
You might also like this article: