Ask the Experts
FTD, Maybe Rare NeuroDegenerative Brain Disorder? No One Knows!!!!
Discovering answers for a possible rare form of frontotemporal lobe dementia known as Corticobasal Syndrome (CBD). Learn about its symptoms, what to expect, and where to turn for support in dealing with the progressive neurodegenerative process.
Husband, 57, with a possible rare Neurodegenerative brain disease of frontal, temporal & parietal lobes, cognitive deficit, involuntary body movements, mood disorder, apathy, memory loss, etc! We have been to two major hospitals & are just left with being told...come back in 6 months & see how things are. They say his condition is so rare, yet that it is a progressive Neurodegenerative process. After PET scan, Dr describes it as "between Alzheimer's and Huntington's". So what are we to expect?? What to do, where to turn???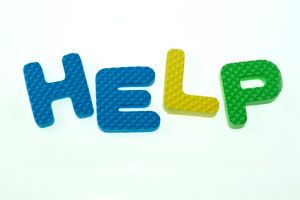 Lori,
First, let me say, I am so sorry to hear about your husband' s condition. I know that this must be a very difficult time for you. First, it is frustrating not to have a diagnosis. Living with a spouse that is having all these issues and no one there to support you, must make you feel helpless.
I would like you to know that you are not alone. The medical delivery system let's us down so many times. But, I think I may have some answers for you that may be of help to you.
David Heitz, a journalist and writer for this site, has a father with FTD , also known as Pick's Disease. . David recently interviewed Gary and Lisa Radin, about a rare form of frontotemporal lobe dementia.
Your husband may have a rare form of FTD, known as Corticobasal Syndrome (CBD).
While your doctor's feel that your husband may have a condition that is between "Alzheimer's and Huntington's" individuals with CBD actually have symptoms that are between "Alzheimer's and Parkinson's".
CBD actually involves the motor system or cognitive areas or both. The Parkinson's type symptoms are
Akinesia/bradykinesia – an absence or slowness of movements; lack of spontaneous movements
Rigidity -a resistance to imposed movement
Tremor, often complex
Limb dystonia – abnormal posture of the extremities
The language and cognitive impairment may show up later, or occur over time.
I would also contact the Rare, undiagnosed disease program and ask for some assistance.
Here is a link to the Rare and Undiagnosed Disease Program
I hope that you will find some answers.