Activities
What Does Your Family Tree Research Say About Your Family?
Uncovering the history of your family can be a rewarding hobby. Learn the basics of genealogy research, including key details to help you find your ancestors, online resources, and tips for staying organized.
Years ago, family tree research could be a time-consuming labor of love. Today, genealogy provides multiple levels of rewards, depending on how much or how little time you wish to invest in the hobby. Uncovering the roots of your family tree can be as easy as a mouse-click away.
What You Need to Know
The more details you have the better your chances of finding your ancestors:
Surnames are an excellent starting point for family tree research. The more surnames from your ancestry you can include, the more results whether you are searching for information online or on foot.
Dates - Birth dates, marriage dates, and death dates narrow searches even more.
Location - If you happen to know the county and/or state of birth for a particular family member, then the range is narrowed yet again.
A good place to start is by talking to other family members and looking in important books handed down from generation to generation, such as a Bible or other religious publication. Even without extensive information, though, you can begin working on your personal genealogy.
Family History Forms
Genealogy is not just for royalty any more. With something as basic as a pedigree chart, you can begin to fill in the empty spaces of those who, until now, have remained mysteries wrapped in history. Genealogysearch.org is an excellent free family tree research source and get blank family tree research forms. Whether you keep your forms as a file on your computer, or print them and manually fill in the information, it is an important resource in staying organized.
More on  family tree research
Online Communities
With as little as the names and basic information about your parents, a wealth of information is waiting to be discovered via online communities.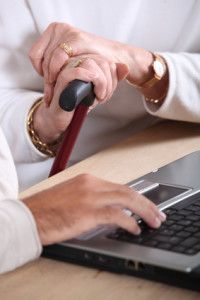 Ancestry.com is one of the most popular genealogy sites, stating they are the world's largest online family history resource. While offering basic, free searches, for a monthly subscription fee, you can access all American files.
For a larger monthly fee, they have a global membership, which lets you search records worldwide from participating countries. Birth records from Ireland or marriage dates from Germany have never been easier to find and add to your personal family tree research.
Another feature of this community is the ability to access public family trees of fellow members to the community. Personal stories and pictures of your closest relatives await your discovery.
Free services
---
More and more counties across the country are allowing database searches of their public records. Familysearch.org is another excellent internet community, offering many search options at no charge. Associated with the Church of Jesus Christ of Latter Day Saints, known for their extensive, global genealogy project, this site is friendly and extensive.
Visiting a Family History Center (there are over 4500 worldwide) is an exciting prospect for an outing, and it is no longer necessary to be a member of the church to access their family history information. Visit http://www.familysearch.org to find a Family History Center near you.
Legitimacy
---
Finding family trees already completed online is exciting and saves you a lot of time and energy in doing the research yourself. But exercise caution and common sense. Even very credible sites, like ancestry.com do not validate the accuracy of member-created family trees. So, if you see you are related to King Henry VIII of England through a member-created pedigree chart, but can't find any historical or legal evidence to support the various branches of that tree, you'll still want to invest the time to secure copies of actual records. The most common avenues for proving your genealogy are via
birth records
marriage records
census records
death records
While family tree research is a hobby that transcends generations, filling in the puzzle pieces of your ancestry may come more naturally to seniors, because of the value of legacy.
Activities for senior citizens are important for good physical and mental health. This particular activity becomes a gift for the whole family. History is a precious gift, but personalized history is priceless.
Other related articles in our activities and aging series
Activities for Senior Citizen Centers
Growing Bonsai Trees
Art Lessons Plans and Learning Something New
Oil Painting Techniques Offer Mind and Body Connection Benefits
Retirement Advice and Being Active
Pastels Art Lesson Plans
Beginner Guitar Lessons
Beginner Guitar Lessons Part Two
Piano Lessons for Beginners