Preparing for the Emotional Impact of Caregiving
Caring for a loved one can be emotionally and physically demanding. Learn how to set boundaries and make your own needs a priority with www.caregiverrelief.com. Find support and practical help for the emotional impact of caregiving and developing a person-centered care profile.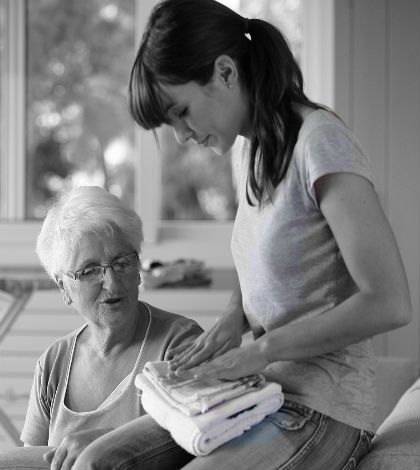 The emotional Impact of caregiving can be devastating. If I asked you , "So, are you a caregiver ? "
Well, if you are anything like most family members, you most likely answered "no" to this question.
That is the one thing about being a caregiver. You never really see yourself as one.
Here is a list of Questions That Every Caregiver Ask Before The Start of The Journey
The Importance of Being Selfish
When you hear the diagnosis "dementia" you begin a long, frustrating journey in search of the right information to not only help your family member, but also how you can bring balance and remain some control over your life.
Caring for a family member, partner, or even a good friend is something that happens to most of us at some point in our lives, yet, it is not something we talk about.
We, at www.caregiverrelief.com have created this site to help prepare you for the feelings of confusion and conflicting emotions you will feel as you start your journey of caregiving.
The journey of caregiving will forever change your life. Many of family caregivers never wanted to be a caregiver. They did not even know what they were agreeing to do when they started on this journey. They enter with good intentions, full hearts and no plan. Later in their journey, they will begin to feel selfish because they begin to feel guilty about feeling selfish, or even resentful and then ashamed about their reaction.
Days turn into months, then years for many. There comes a time when a caregiver must have an honest heart to heart with themselves and their family member about their own limits. Learn early on to set boundaries. You do not have to become an indentured servant.
💡
Have more questions? Check out the
Frequently Asked Question
section of the website. You will find a lot of different questions answered directly.
So many family caregivers are so worried about providing the best possible care for their family member or partner, they become socially isolated, financially devastated and forget to take care of themselves. If this sounds like you, don't be so hard on yourself. In the long run this is not good for you or the person you are providing care.
Rule number one in any caregiver relationship. The caregiver must become selfish and make his/her own needs a priority. That means that is important to maintain a life outside of caring for the other person – such as keeping up with friends, family, work.
This is not easy. You will need all the help you can get. You need to stay healthy to provide the best possible care; you need to pay the bills. Life needs balance. There will be a life after caregiving- nurture it now, otherwise there will be nothing to go back to.
Realize that there are many battles you will face
As a caregiver, you will find that there are many battles and obstacle to overcome everyday, from filling out insurance forms, dealing with health care professionals, constantly arguing the types of help that may be needed and convincing your family member or partner they really do need it. Caregiving can be a constant battleground.
We at www.caregiverrelief.com want to make sure that you are as informed as you can be. There is help out there. You may have to fight to get that help.
Caring for someone is so personally rewarding and fulfilling. This site contains all the basics you will need to know to get started. There is a wealth of support and practical help out there. Start by developing a person centered care profile.
Preparing for the emotional impact of being a family caregiver...
How to Manage Compassion Fatigue
There are many family caregivers that do not even like the family member they are providing care, they do it out of obligation. No matter how you feel about the person you are caring, you as the family caregiver will find the emotional and physical demands of caring extremely stressful.
As the demands of caregiving increase, it becomes frustrating because you utilize all your physical and emotional energy taking care of another human being. The frustration increases as the care you provide seems to go unappreciated. Many caregivers feel as if they are actually letting down the person they are caring for because they do not feel as if they are not doing enough to help them.
There is also a change in the family dynamics when you become a caregiver of your parent, friend or spouse.
If you are caring for a parent, the very person that took care of you, was your support or did things for you as you were growing up, someone you looked up to can be a difficult transition. You may find that you are now parenting your parent.
Caring for a spouse or partner can be very difficult, as the change in the dynamics can be especially difficult to cope with.
Many family caregivers decide to live with the person they are providing care. This leaves many caregivers feeling as if they have no time to relax and unwind. The feelings you have about caregiving may change for hour to hour at times, or day to day.
You are not alone
Everyone responds differently to caregiver stress. But caregivers share the same feelings when interviewed. It can be comforting to other caregivers to know and understand that your feelings are very similar to others in the caregiving situation.
Some of the most common feelings caregivers describe are:
Guilt
Anger
Resentment
Fear
Loneliness
Depression
Frustration
Suffer from high levels of stress and frustration. Show higher levels of depression than the general population
Sometimes exhibit harmful behaviors, from increased use of alcohol or other substances to higher than normal levels of hostility.
Are in worse physical health than non caregivers. They have more chronic conditions such as heart disease, high blood pressure, diabetes and arthritis than their non caregiving peers. They may also suffer from poorer immune function and from exhaustion
Neglect their own care (have lower levels of self care and preventive health behaviors than others).
Are more likely to lack health insurance coverage due to time out of the workforce.
Have higher mortality rates than non care givers of the same age.
More on Preparing for the Emotional Impact of Caregiving…

Where to get help
Your family and friends- talk to them about what is going on, Ask for their help, support and advice
Join local support group for caregivers. Find out if there is a condition specific support for caregivers such as Alzheimer's, Parkinson's, MS Society, AA, Adult children of Hoarders, Child of a Narcissists, etc
Online support groups, we recommend Senior Support Group. Find out if there are disease/condition specific support groups for caregivers. You may also consider joining a general caregivers support group if you feel that is a group you would like to join.
Contact your local Department of Aging to explore local support or services that may be able to provide community resources available to you to get some assistance.
Join www.caregiverrelief.com to learn stress management techniques and caregiver forums to assist you with
Finances and the Family Caregiver
For most caregivers, becoming a caregiver brings big changes to their financial situation. You may find that you may take a dramatic drop in your work hours or give up work all together. You may even face extra costs, such as laundry, heating, because you are taking care of another human being.
Studies show that family caregivers loose 75% of their earning potential for every year that the unpaid family caregiver provides care for the family member in their life.
We realize that sorting out your financial situation can be daunting. Many family care givers do not realize what they are agreeing to do when they start the journey as a care giver.
Later, there comes a point when there is little to no help from other family members, unrealistic expectations of care giver time and resources by the family member and other family members.
With the change in the economy, many family members are exploring the option of getting paid for caring for their aging senior. This can help the caregiver with any financial loss they may incur with their caregiving duties. The older senior also benefits from having a trusted family member provide care for them.
Developing a contact can help an older senior remain in their home, as well as protect the assets from nursing home costs. Many family members provide care on an informal basis and do not require or expect payment. Other family members make great sacrifices and would benefit from receiving payment, however modest it may be.
Reasons for a Family CareGiver Contract
A family care giver contract is such a contract. It is also important to learn about Estate planning How to Protect Your Family's Assets from Devastating Nursing Home Costs- Medicaid Secrets, K. Gabriel Heiser, Eldercare Law Attorney to make an educated and informed decision on how a family care giver contract may benefit you and your loved one. Please note that Estate planning is not just for the wealthy. It is for anyone that has a home and assets.
Benefits of a family caregiver contract:
Providing services with a written contract can protect the caregiver that provided the majority of care to the aging senior.
Written and formalized contract protects the family care giver from uninvolved family members that want a part of estate. This can provide the family caregiver with protection should the other family members pursue legal action after the aging senior is deceased.
The family caregiving contract can alleviate resentment and sibling rivalry.
A formalized contract should be very specific about the responsibilities of the caregiver and the expectations of the care recipient.
Having a family contract in place, will also allow those family members that do not want to or are unable to provide care, aware of how the finances are being handled.
Having a formalized caregiver contract can allow the aging senior to utilize their assets to remain at home, receive quality care and financially reward the individual that is providing that care.
Downside to family caregiver contract:
Receiving payment for services will be required to be claimed as income and will be taxed.
💡
Have a story about your caregiving journey? Please share here?
Help others realize that they are not alone.
Submit Your Caregiver Story
💡
Do you need help caring for a loved one?
Our Resources section can help you find the information and tools that you need. We have courses, videos, checklists, guidebooks, cheat sheets, how-to guides and more.
You can get started by clicking on the link below. We know that taking care of a loved one is hard work, but with our help you can get the support that you need.
Click here to go to Resources Section now!
---
You might also like this article: