Eldercare Manager and Eldercare Consultant Can Help You Age in Place
Navigating the complex medical and community service systems can be overwhelming. An eldercare manager or consultant can assist with coordinating care, managing chronic conditions, financial and estate planning, and more. Learn how they can advocate for aging successfully at home.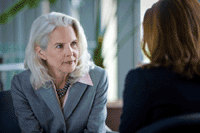 An eldercare manager… or eldercare consultant …or a geriatric care manager… can assist the family. They coordinate the care and services as the needs of your loved one change.
They assist the family to navigate the medical delivery system.
There are:
Community
Volunteer services
Different levels of home care
Home modifications,
Legal
Financial needs
They can coordinate to achieve the goals and wishes of the aging adult.
Consider Caregiving Coaching to Help Support You on Your Caregiving Journey
Aging successfully at home does come with a variety of difficult decisions in all areas of life. The eldercare manager or eldercare consultant can:
Manage chronic medical and mental health conditions
Guide you through proper financial or estate planning
Explain and assist in getting a written advanced healthcare directive
Guide you through .. a financial and health power of attorney, guardian or conservator.
Without their help and support.. these tasks can leave you and your family, feeling overwhelmed, frustrated. and lost in the health care delivery maze.
Your eldercare manager or eldercare consultant… will assist in helping find and evaluate all options available to you. So that you may make… an educated decision on the choice that is best for you.
A Geriatric Care Manager is an ElderCare Consultant
They are advocates for aging successfully at home. Their services provide continuity of care. And assist you in navigating the complex medical and community service systems.
Allowing you and your family to explore all options. And assure there is quality and consistency in the care that you receive.
Aging successfully, aging gracefully, takes planning and forethought.
Many ignore the aging process and wait until a crisis occurs. The services that an eldercare manager or eldercare consultant provides gives you peace of mind that your plans for the future are in place. And someone will advocate your wishes be honored.
💡
Have a story about your experience with an eldercare consultant or caregiver coach? Please share here?
Help others realize that they are not alone.
Submit Your Caregiver Story
💡
Have more questions? Check out the
Frequently Asked Question
section of the website. You will find a lot of different questions answered directly.
Other related articles in our home health care series
In Home Care
Finding a Home Health Care Agency
Elderly Home Health Care Versus Assisted Living
---
You might also like this article: