Caring for the Caregiver- What Do You Do?
This blog post shares 12 resiliency factors that can help caregivers cope and find strength to continue on their journey. Discover tips for self-care, spirituality, goal-setting, and more.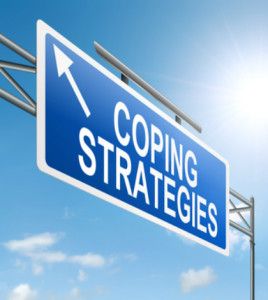 Caring for the Caregiver is shared with us by Rebecca

This was posted on a caregiving forum and I thought that I would repost here.
Caregiving may begin suddenly or gradually and can last from days to years.
It could take place in your own home, long distance or continue long after your loved one has entered a care facility.
But no matter the situation, caregivers experience continual grief while watching their loved one deteriorate, or while wishing that the situation were different.
The Importance of Caring for the Caregiver
Chronic sadness is a heavy burden to bear and is compounded as caregivers try to run the entire household while being responsible for complex care needs and possibly balancing the demands of a career.
There are many different types of grief, and levels of grief. I have created this questionaire to help you to determine if you are experiencing grief.
If life were as simple as a balance scale, the chronic grief would be the weights on one side, with resiliency factors on the other side. By focusing on resiliency, one's thoughts can change from I am sad or angry because… to I can cope because…. Here are 12 resiliency factors that help me:
Self-Care
Telling someone to "take care of yourself" can be said in such a way as to make it simply another failed task. Instead, recognize the absence of self-care as a symptom of increased stress and decreased coping. Identify your stressors, look for ways to diminish them, and then allow some time for pampering yourself.
Spirituality
All faiths have stories of struggles and selflessness. Become familiar with those stories and how they can give you strength in your life and encourage you. .
Grief
Caregivers experience many losses. Acknowledge them. Actively grieve them and don't deny their existence. Without grieving, the sense of loss remains like a tender boil that needs to be lanced in order to heal.
Laughter
Even in caring for another, funny things happen. Don't be afraid to laugh at your own foibles, your own klutziness as you learn new skills. Rent a comedic movie if you can find nothing else to laugh at. Laughter helps the body make good brain chemicals called endorphins.
Education
Learn all you can about the disease, its treatment and its prognosis. Learn about caregiving, too. You might want to read about differences between healing and curing.
Humans are social animals. The support we get from our friends helps keep us going.
Goal-Setting
In a crisis, perhaps goals are set for the day or the week. In caring for a long-term chronic illness, setting goals for a year or two may be more appropriate.
Start setting goals today with out Goal Guide Template
Hope
Hoping to be done with care giving, which is a common hope, ultimately means that one is hoping for an end to the relationship in which a person needs care. That could mean death, which by logical progression means hoping for grief. A better, more positive perspective is to hope for the resources, energy, skills and abilities to continue.
Life Celebration
Have a birthday party. Celebrate all the Hallmark-card days. Find cause to make some days special, even if it's just getting to eat a meal on a "You Are Special Today" plate.
Diversions
Have some things that can get your mind off caregiving, even briefly. These may be hobbies or a job you love, a friend with whom you can share a cup of tea or a short vacation-whatever works for you.
Mental-Health Support
If you find yourself constantly sad, grieving all your losses and feeling stuck in grief, find a mental-health counselor and, if needed and prescribed, take anti-depressants to be in the best possible frame of mind. If you are depressed, you are less able to help the one in your care.
Journal Keeping
Writing your experiences at the end of a day can help you put life in perspective, especially when you later go back to look at what you wrote. A gratitude journal or a blessings journal helps you see that there have been good things during the course of what you might immediately remember as a bad day.
This is not an exhaustive list. I invite you to answer this question yourself: What in your life makes it possible to continue as a caregiver?
💡
Have more questions? Check out the
Frequently Asked Question
section of the website. You will find a lot of different questions answered directly.
Rebecca,
Thank you so much for sharing this with us. This is such a beautiful list. I would like to add that it is important that eating right, getting adequate sleep and mindfulness are also important things to include in your daily caregiving life.
We have a Caregiver Relief Guided Imagery Meditation that you can download now. This was made specifically for caregivers.
Mindfulness Self Compassion for Caregivers
💡
Have a story about your caregiving journey? What do you do for self care everyday? Please share here?
Help others realize that they are not alone.
Submit Your Caregiver Story
💡
Do you need help caring for a loved one?
Our Resource section can help you find the information and tools that you need. We have courses, videos, checklists, guidebooks, cheat sheets, how-to guides and more.
You can get started by clicking on the link below. We know that taking care of a loved one is hard work, but with our help you can get the support that you need.
Click here to go to Resource Section now!