Caregiver Support
Caregiver Regrets, Remorse and Prizes
Being a caregiver can be difficult, and it's normal to feel guilty or regretful at times. Learn how to cope with these feelings and find the rewards of caregiving in this blog post.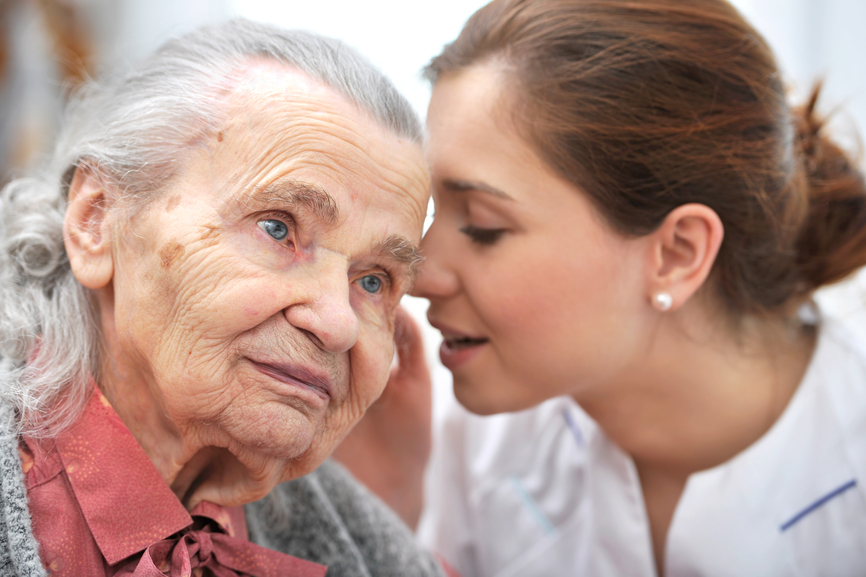 By Judy Morton
Someone asked me recently how to deal with the fear and caregiver regrets they feel. Fear because their parents are dying. Fear because their world is changing. Regrets that they didn't do this or that to stop the inevitable from happening.
Frankly, most of these regrets are simply from being human. We get burned out, tired out and exhausted So we don't answer quite as patiently the 4th time we're called to come help… just after we finally sat down for a minute's rest.
We refuse to cater to a truly selfish whim that really is above and beyond what anyone should expect of us.
We feel guilty for having limits or boundaries. We feel guilty if we take a few minutes for us.. To attend to our own needs or wants.
The thing is, we're all just doing the best we can. Different people have different strengths… and different talents, and different amounts of patience, stamina and endurance.
Unfortunately, too many try to compare their own efforts with others', and come up short in their minds. And so the regrets and remorse and guilt set in.
We're caregivers. Think about that for a minute. WE GIVE CARE. We give it freely, of our own choice, out of necessity or a sense of duty, or out of love. You cannot compare that with what anyone else does or gives. It's not a competition or a race.
Although there are… "prizes".  The prize… of knowing that we did what we could do…  to the best of our current ability, each day.
And if that level of ability changed from day to day, well, that's life, and we're only human. (Christianity tells us there's only been one perfect human being in this world, and I know for a fact it ain't me!)
We have the prize of knowing… that we gave our love to someone, unconditionally. And made that person happier and more comfortable. This prize includes all the little things we do for our loved ones, as well as the big things.  All the little shared moments, all the little jokes and joys and memories.
And there's the prize… after the caregiving is over. Of NOT being buried under remorse for not showing up and doing what we could.
Think for a minute about what your loved one's life would be like if you were not there to do what you do. How would that person be cared for, if not for you? Who would that person turn to for help if you weren't there – and would whomever they turned to actually help them? How much? What would happen if you hadn't stepped up to care?
Yes, there will be little things that you regret in days to come. I personally am sorry that I refused to give my mom a pedicure. I loathed doing pedicures in cosmetology school, and avoided them whenever possible.
For my mom to suddenly shove her foot up into my face (she was in her recliner at the time) … to demand that I "do her toes" and rub her feet – just when I was about to leave, too – really annoyed me.
I told her I didn't do toes, kissed her forehead, and came home. How could I know that the following week she would fall, and in just a little over 2 weeks after that fall, she would be dead?
I'm sorry that I was occasionally impatient with her… because she called me 3 or 4 times a day to ask the same things over and over. Or that I was sometimes in a hurry to leave her and come home, because I was tired after working all day.  But what mattered was that I was there as often as I was, that I did do all the myriad other things I did for her.
Others I know have felt guilt that they were not present when their loved one died. I was not present when my father died. I had gone home after an all-night vigil. I was at the hospital for at least 16 hours a day every day for the past weeks. After weeks and months of constant attendance on him, even staying up all night to care for him so my mom could sleep.
He died about an hour after I left. I felt so guilty… but then I realized that it was more important that I had been there all those weeks before. The things I did do for him were things that made him more comfortable, made a difference in his care, in how he felt. My being there at the moment of his death was not necessary; I could not do anything that the nurses couldn't do better.
And to my friends who have gone through the same thing, I say, "You were there when it mattered. That's what counts, that's what's important."
For every moment that I can look back on with regret there are so many more moments I can remember that bring a smile. The hours I sat with my mom. Asking questions about family history, writing it all down in a journal someone had given her.
The time her pastor served her Communion … using the last of the chocolate cake I'd brought her. Instead of wafers, because he said that Communion was supposed to be a joyful thing. And what's more joyful than chocolate cake?
The time she told me that when she reflected on all the blessings God had granted her. She realized that I was the greatest blessing she had. (That one stunned and humbled me!)
And with my father, the day the nurse told me Daddy had said he always felt more relaxed and at ease when I was there. This because he knew I'd take care of him.  The jokes about my learning to take his blood pressure, give him shots, empty his Foley bag.  I can remember so many other times. Little moments that don't mean a lot in the grand scheme of things. But were just those precious, shared moments we are lucky to have….
For the caregivers I know, there are too many times they castigate themselves over faults … that only they can perceive. They are too slow to recognize the wonderful contributions…. they make to everyone else's lives. Too slow to realize just how incredibly wonderful they are. Too slow to take care of themselves, because they are too busy caring for everyone else.
And some of them are already fear being burdened with regrets and remorse. Because they are too modest to realize… much less admit… that they are, in fact, the kindest, most caring people around, and pretty awesome in their own rights!
They are the best kind of people to have around, the best kind of people to know.
Anticipatory Grief and Life After Loss
Compassion Burnout, a Harsh Reality for Many Caregivers
New Role- End of Life Care Advocate