Professional Services
Care versus Cure: Google Calico to Focus on Healthy Aging
As Google and industry leaders focus on disease prevention and innovation, how can we provide effective and caring healthcare for our aging population? Explore the challenges and solutions for managing age-related conditions and dementia in our healthcare system.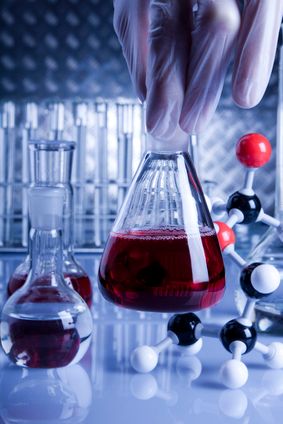 Care versus cure is a topic I struggle with as I write about aging. This site is about caring for aging seniors. Many with dementia.
I assume by now that you have actually heard the information: Google wishes... to tackle the aging process. Specifically, they announced the launch of Calico, "a new business that will concentrate on wellness and well-being, in certain the difficulty of aging and associated diseases.".
Because, states Larry Page, the CEO of Google,  with some "moonshot thinking around healthcare and biotechnology, I think we can enhance millions of lives.".
TIME magazine announced Calico on its cover " Can Google solve death?"
Google's objective... is to find the means to extend human life expectancy and essentially fend off maturing and aging.
At the same time the New England Journal of Medicine (NEJM) and the Harvard Business Review (HBR)  announced .... they are teaming up on a task force on Leading Health Care Development.
Is Google Trying to Conquer Death?
The wellness care community and business community today share a basic interest. Both are looking at ways to achieve higher value in health care.
The ultimate objective for both is to:
Keep individuals healthy,
Prevent the chronic ailments that eat a huge portion of our healthcare dollars
Use clinical interventions ... to develop an economically sustainable strategy in the delivery of health care.
We want to foster innovation.We also want to develop therapies against illness. We likewise acknowledge that, whenever possible, disease prevention is the better option.
And therein lies the controversy. Whether it's Google or a high-powered collaboration between NEJM and HBR, everyone is interested in disease prevention. And innovative treatments. or interventions to prevent disease.
All the dementia organizations focus on a cure instead of investing in... how to provide person centered dementia care.
More on Care versus Cure…
The problems of  disease prevention
Now, it's not that I protest prevention. I would love absolutely nothing better than to see a lot of Americans living healthier lives.
I would love to see people doing:
Consistent and regular workouts
Making better nutritional choices
Experiencing less weight problems
Managing their stress.
And of course it will be a fantastic day when we become actually able to cure or stop awful diseases... such as Alzheimer's, or Parkinson's, or cancer.
Population Health Management Improving Health
When we focus on treatments and disease prevention, where does that leave the rest of us? Patients, care givers and health care professionals,... who are presently struggling to handle several chronic illness? Including dementia and other age-related problems?
Consider this. The most urgent wellness problem of the next 10-30 years... is to find ways to provide effective and caring healthcare. This is the Medicare population.
And provide it at a cost we can sustain. For the present aging population, it's too late for avoidance or prevention of disease. And cures are not an option. The present aging population have bodies that have already suffered damages... from age and chronic conditions. And  a cure for most conditions are still being investigated.
Simply put, millions of Americans, are the majority... who are driving the bulk of healthcare expenses. This is a thorny issue as we need ways to provide much better management of age related conditions.
More on Care versus Cure…
We all desire to avoid chronic illnesses. We want to avoid the decline from diseases, such as dementia. Addressing aging issues and disease prevention needs to address... avoiding falls when balance becomes affected. And cognitive issues to prevent or delay dementia?
The focus, should be to strive to prevent... needless suffering of care givers and their family members with dementia. Disease and age-related decreases are undoubtedly challenging for everyone.
Things are even harder due to our uncoordinated health care system. Under our present Medicare system coverage, the reimbursement is so low. This prevents our systems to offer top quality primary care. In fact, our Medicare system has caused hospitals to close. We have a shortage of doctors and specialists. At a time when we need to provide... person-centered care, especially focused dementia care... we are seeing a nursing shortage.
We have a system filled with seniors with chronic medical condition. These conditions leave an older person disabled. We have the family caregiver overwhelmed and unsupported. These caregivers save our government billions of dollars a year. This is because they keep their family member out of an institutional setting.
Maybe we'll find a treatment for Alzheimer's, however we'll still have vascular dementia. (Plus any treatment for Alzheimer's is at least 20 years away from prevalent medical use, if not more.).
I'm not against prevention or development. I'm simply against the fact that organizations like... Calico, or the Alzheimer's Association are continuously gobbling up the limelight... for prevention and a cure.
More on Care versus Cure…
For those of us interested in a maturing America… there are some cutting-edge healthcare models being established. Some of which may get older people off the medical merry-go-round.
It is apparent to me; Google is not going to help the present aging population and their family members.  Those individuals who advocate healthier eating routines, as a remedy for our health care ills... are not going to be much use to me either.
Should we be dealing with age as something to be treated, or fended off?
A Better Approach to Preventing Chronic Disease
Or should we roll up our sleeves and determine... how you can better assist the present day seniors? And families through the challenges that most of them will live with for years?
Truly, we need both. Particularly, to focus more of the support for the challenges that the family caregiver will face.
Now, who wants to direct a lot of money and brainpower to innovations for providing quality standards for caring for those with dementia? Rather than focusing on just a cure? Money is in research that will promote the continued growth of Big Pharma.
It must start here, with all of us, sharing stories of daily living. The family caregiver is, and will remain, the experts on dementia. Living with the disease... learning and sharing what works and does not work... is a grassroots effort towards developing quality person centered dementia care.
The Caregiver Crisis is Impacting our Aging population
💡
Are you one of the 65 million unpaid caregivers in the US? Have a story about your caregiving journey? Please share here?
Help others realize that they are not alone.
Submit Your Caregiver Story
💡
Do you need help caring for a loved one?
Our Resources section can help you find the information and tools that you need. We have courses, videos, checklists, guidebooks, cheat sheets, how-to guides and more.
You can get started by clicking on the link below. We know that taking care of a loved one is hard work, but with our help you can get the support that you need.
Click here to go to Resources Section now!