An Estate Planning Checklist
Learn about Medicaid asset protection and inheritance tax laws to protect your assets for your family and decrease estate and probate taxes. Get legal advice from a reputable elder care law attorney and read the recommended resource "Don't lose your home to the nursing home.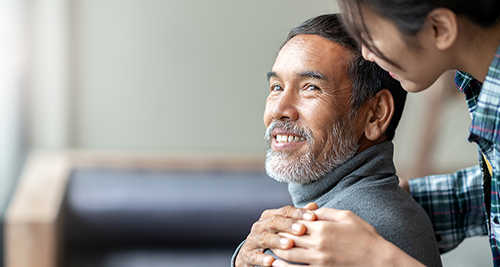 Use This Guide To Help You make Decisions
An estate planning checklist will help you by addressing the process of estate planning from a series of questions.
Medicaid asset protection information and inheritance tax laws begin at the very basics of what is important to you.
The first basic question is what assets do you have? This would include items held in your name or jointly but, not limited to:
Investments
Bank accounts
Retirement accounts
Furniture
Cars
Jewelry
Stocks and bonds
Savings
Insurance policies
Real estate
Business interests and the forms of ownership and title they may take.
Once you have taken a complete inventory of your assets, the next question you must consider: should you become incapacitated and unable to manage your finances, who would you want to manage your assets and how would you like that to be done? This is called identifying a financial power of attorney.
Another important question would be When and under what circumstances does it make sense to distribute your assets during your lifetime?
You may give up to $13,000 a year to an individual (or $26,000 if you're married and giving the gift with your spouse). You may also pay an unlimited amount of medical and education bills for someone if you pay the expenses directly to the institutions where they were incurred.
If you are inclined to donate to a charitable gift fund or community foundation, your investment grows tax-free. You can select the charities to which contributions are given both before and after you die.
You should also take time to become familiar with a family care giver contract
This is a time to be very knowledgeable about the federal and state laws governing estates. I strongly recommend always that you do your homework ahead of time to save yourself money on your legal fees, but always, get legal advice from a reputable elder care law attorney.
Doing your homework means getting familiar with the terminology, getting the paperwork together ahead of time and identifying the key individuals that will play some very important roles in your future and you in theirs.
Next question: The part of estate planning that comes as a surprise too many individuals is identifying a family member or friend that will make health care decisions should you no longer be able to make them yourself. Known as a health care proxy or a health care power of attorney this should be an individual that you have discussed, at length your views and wishes about end of life care and medical treatments. Of course, I recommend that everyone over the age of 18 years of age have an Advanced Directive in place.
You have now identified the two most important individuals (sometimes they are just one person, and that's OK, too). The estate planning checklist continues to guide you to your next important question and step.
I cannot tell how IMPORTANT it is to have a will. This is the time when you get to decide where you want your assets to go and to whom. No matter how large or small your estate is, a will can make a big difference in preserving your assets for your family as well as decrease the amount of estate and probate taxes your assets may be subjected to, if you did not have a will.
Whether for lack of planning or intentional, some believe that the state will get their assets and they will leave the family with nothing. Think again! Relatives, even remote and distance relatives, even the spouse's relatives have priority over the state!
If you want to continue to have control and say over your assets, after death, then please put a will in place.
The next question to ask is it necessary to put a trust in place? Let's check out estate planning and trust next.
💡
Have a story about your caregiving journey? Are you an unpaid caregiver?
Help others realize that they are not alone.
Submit Your Caregiver Story
💡
Do you need help caring for a loved one?
Our Resources section can help you find the information and tools that you need. We have courses, videos, checklists, guidebooks, cheat sheets, how-to guides and more.
You can get started by clicking on the link below. We know that taking care of a loved one is hard work, but with our help you can get the support that you need.
Click here to go to Resources Section now!
Return to What is Estate Planning