A Person Centered Dementia Care System Proposal
Learn about a proposed program for accountable care organizations that focuses on person-centered care for individuals with dementia. The program includes an RN team leader, patient and family involvement, and comprehensive individual profiles to improve communication and care coordination.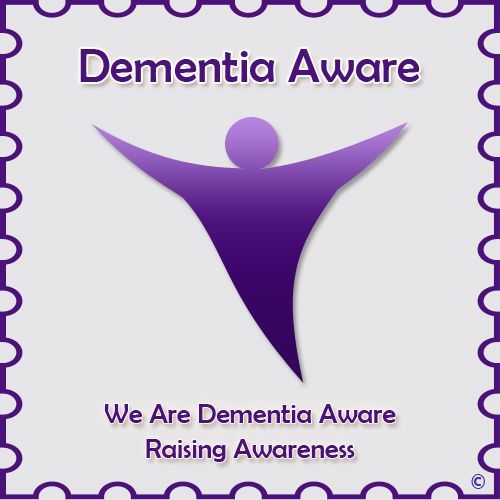 Person Centered Dementia Care proposal for Accountable Care Organizations
I was recently traveling and met a woman that was developing an Accountable Care organization for the new Health Care system.
Here is a definition on Wikipedia to explain an accountable Care organization.
We started to discuss dementia care and I thought I would share my thoughts on person centered dementia care.
I would like to propose that a program be developed specifically for the person with dementia. This program would identify individuals with dementia and develop a person centered care approach that would be utilized throughout the medical delivery system.
This program consists of an RN team leader as Navigator and Care Coordinator, with a team that includes the patient and family as key members of the team.
The Navigator of the team will direct and coordinate services throughout the health care continuum ideally based within the physician office setting in conjunction with the primary care physician.
This Person-Centered Dementia Care system (PCDC) works with both patient and family to identify long and short-term health care goals. Additionally, PCDC gives the patient and family responsibility for making important and ongoing health care decisions first by educating the family on the various components of the dementia disease process, then by developing a comprehensive individual profile and direct patient outreach.
Person Centered Dementia Care Explained
PCDC goals will include, but are not limited to:
Creating Advanced Directives
Identifying Community Services and Programs for Early Stage diagnosis
Bridging medical providers, social services, community programs and service, other specialty services, such as Occupational therapists that conform to the wishes of the person and their family, as they maximize their independence.
Discussing and Planning for End of Life Care while the patient is high functioning
Beginning discussions to Plan for the Later Stages of dementia: adult day care, hospice and palliative care.
A  person-centered care profile is critical to helping a patient with dementia to be seen as an individual and not just as a diagnosis. Utilizing the universal symbol on all records and arm bands allows the professionals providing care to identify a person that is memory impaired and take appropriate approaches. The person centered care profile would allow any medical professional to have knowledge of their patient that may not have been made available to them. This may be something as simple as discussing a pet, or knowing the name of the patients spouse.
It allows health care providers at every stage in the medical delivery continuum to know important information about the memory-impaired patient and make communication easier.
Ultimately it helps the PCDC team develop a plan of care that is based on patient and family input as well as their long and short-term goals.
CARE PARTNER NEEDS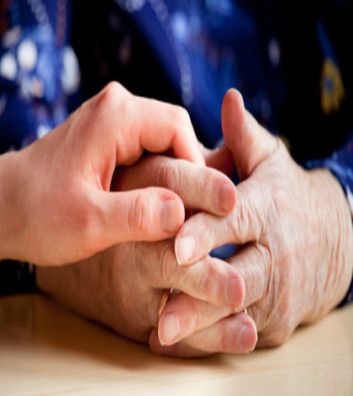 A unique twist to a dementia care program is the inclusion of the family/ primary care provider support. Statistics are clear that the family care partner very often becomes seriously ill or dies before the person with dementia passes. Because of this it is easy to see why the family care partner is referred to as the invisible patient.
Using the holistic approach to care in Patient Centered Dementia Care, the family care partner is no longer invisible. They are seen as another patient and can receive support and care along side with the dementia patient.
Logically the family care partner is the lynchpin to successfully keeping a family member at home. It can be argued that the family care partner is the most important part of the caregiving equation. Without them, the entire care system can fall apart. Often the result is the dementia sufferer has to be placed into a more costly long-term care setting like a skilled nursing facility or a secured assisted living home.  Considering the potential savings of keeping the dementia sufferer at home, the cost savings to the health care system is phenomenal.
The elements of the PCDC program not only provide for the needs of the person with dementia, it provides consistent support for the dementia care partner. Therefore many of the same services that helps the person with dementia like:
Adult day care
Transportation
Home care
Behavior home care specialists
These services also serves a dual purpose by also giving the care partner badly needed respite.
Providing MEMORY CAFES
"Memory Cafés offer an informal setting for those affected by memory problems and their carers to access support and information. They operate on a "drop-in" basis and give participants the chance to exchange experiences and information and receive practical information and emotional support. The cafes are run by trained volunteers with the support of health professionals."
I believe that a facility that has provides care for many with dementia should consider creating a memory cafe as part of the waiting room. It would benefit the patients and family members with much needed support and utilize the time a person waits to be seen by a medical professional enjoyable.
Memory Cafes would be developed and available as a valuable resource for dementia sufferers and their care partners. They integrate seamlessly with the concept of person centered dementia care. Unlike support groups that have structured meeting dates and times, Memory Cafes are usually public places where persons with dementia can go with their caregiver to just socialize with other going through similar experiences on an informal and as-needed basis.  They can also be a place to provide speakers and an educational component. It is a level of service that provides socialization and camaraderie for a group of individuals that usually experience social isolation, depression and loneliness.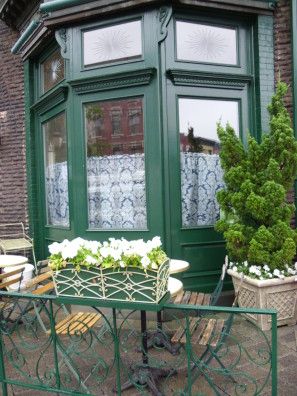 With the growing trend of aging seniors wanting to remain in their homes as they age, technology is making in home care monitoring of medical conditions more accessible and affordable. Developing a dementia care person centered program would not only be cost effective, it would provide much needed continuity of care and support for a growing and challenging population.
How to Set Up a Memory Cafe
💡
Have more questions? Check out the
Frequently Asked Question
section of the website. You will find a lot of different questions answered directly.
💡
Do you need help caring for a loved one?
Our Resources section can help you find the information and tools that you need. We have courses, videos, checklists, guidebooks, cheat sheets, how-to guides and more.
You can get started by clicking on the link below. We know that taking care of a loved one is hard work, but with our help you can get the support that you need.
Click here to go to Resources Section now!
Develop a Person Centered Care Profile for Your family Member
---
You might also like this article: